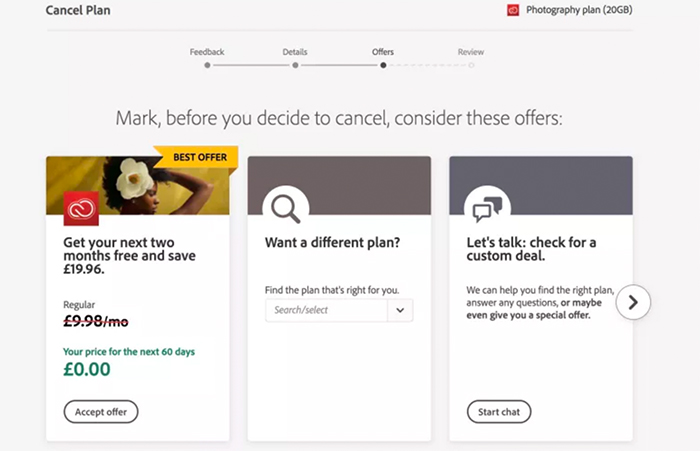 With the following trick you should be able to get extra two months of Adobe Creative Cloud for free! Note: Tested and works in US and UK. Not sure if it works in other countries too:
Log into your Adobe account
Click on 'Manage plan'
Click on 'Cancel plan' (next to 'Change plan')
You'll now be in a 'Cancel plan' menu. Choose a reason for leaving.
Click 'continue' on the 'Details' step.
You'll now arrive at the 'offers' section, where you can choose to accept the 'two months free' offer.
Techradar writes:
There are a few caveats. We've only tried this process in the UK, although there are plenty of Creative Cloud subscribers from the US on Twitter who appear to have had similar success. That said, we can't guarantee it'll work for all regions.

Also, the nature of the offer means it's mainly designed for those who are set up to pay monthly – although, again, there is anecdotal evidence on Twitter that suggests it will also work with those who have chosen to pay annually, with some users saying that a credit was applied to their account.