Reminder: Panasonic announcement on Wednesday July 18th. Follow us live!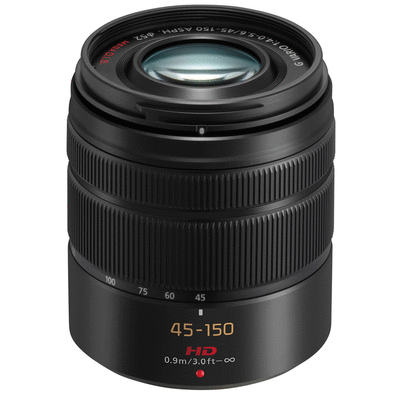 For those of you coming back from a weekend of vacation I re-post the leaked image of the Panasonic Lumix G Vario 45-150mm f/4-5.6 HD OIS (leaked via Photoprice). I have no info about the price yet but it will be a very cheap lens. For us 43rumor readers this may not be an interesting lens but I have been told the lens is made for the consumer market and average consumers do love zoom lenses. This is a lens that will be bundled with the new G5 coming out this week.
The G5, the new zoom lens, the LX7 and some more compact cameras are going to be announced on Wednesday (July 18th) at around 6-8 am London time. As usual I will follow the announcement live and give you an easy updated list of all reviews and image samples. The G5 will be a reshaped G3 with same sensor and some new (minor) functionality. My highest attention goes to a non m43 products, the LX7 which is rumored to feature a larger sensor, maybe a 1inch sensor like the super good seller Sony RX100. It may be great alternative of mirrorless system cameras because of the compact size and compact zoom lens. Let's see.
Oh almost forgot, nope there will be no dead time after that announcement. On July 23th Canon could announce their APS-C mirrorless system, Samsung will announce more stuff and you can follow these rumors and news on MirrorlessRumors.com. And than in exactly one month and one week from now Panasonic and Olympus will announce the new super intriguing and "heavy" m43 stuff. GH3, Pen cameras, prime lenses and more…Stay tuned! And follow us on facebook (Click here).