New limited time deal: Adobe Europe offers 16% off on the Creative Cloud entry plan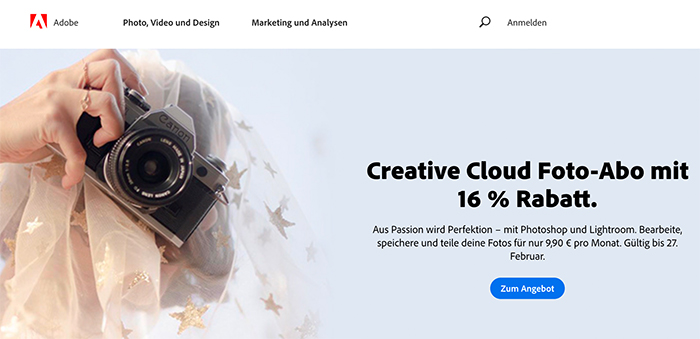 Til February 27 you save 16% on the basic creative cloud Adobe plan sold here at Adobe DE, Adobe UK, Adobe FR, Adobe IT, Adobe ES, Adobe NL.
And: 30 years ago Adobe launched Photoshop. In celebration of this birthday they released many new features in both versions of Photoshop – on the desktop and on the iPad (Check out the new features here).