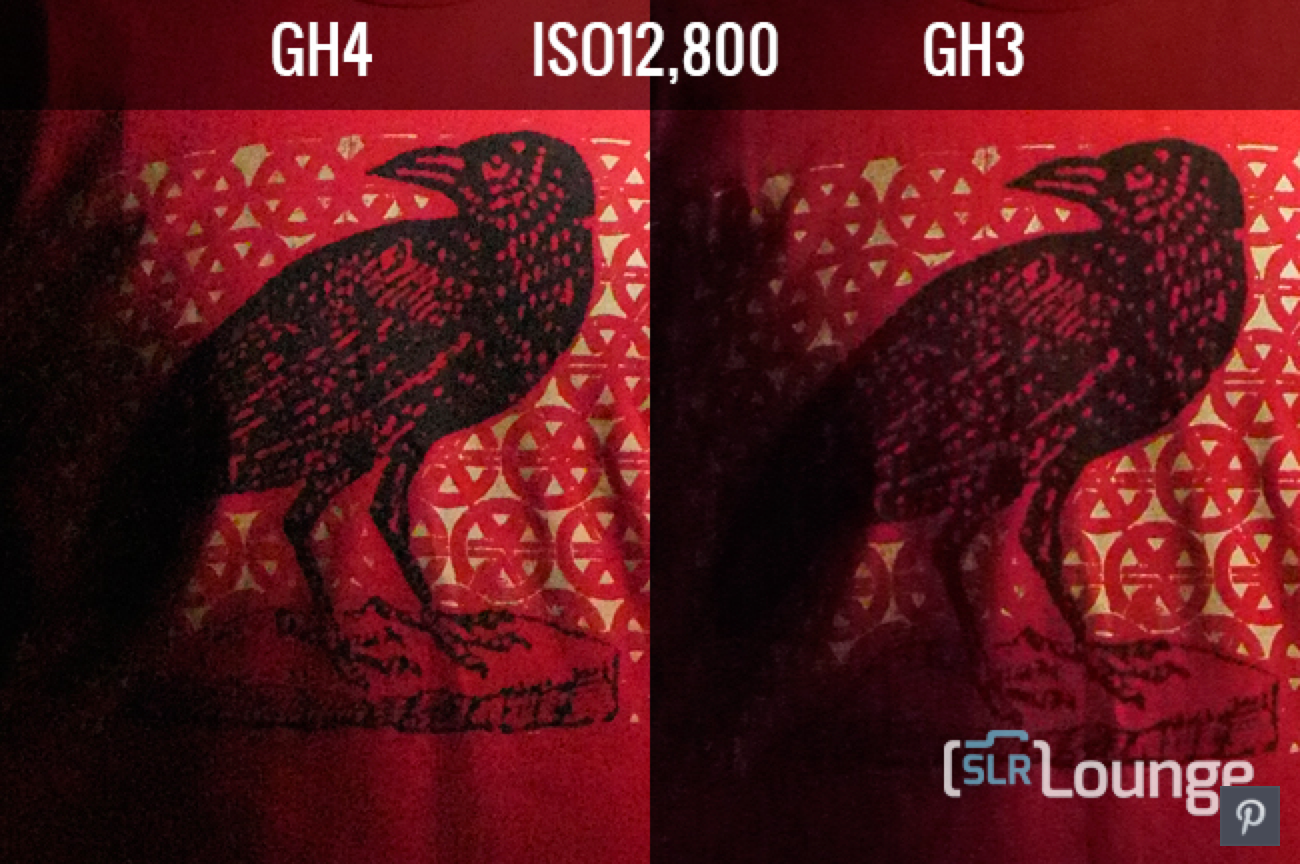 Image courtesy: SLRlounge.
SLRlounge (Click here) is the first website posting a GH4 versus GH3 High ISO comparison:
Overall, there is a clear improvement in the GH4 low light, high ISO performance when it comes to shooting jpegs. So, based on my first impression, Panasonic took what's great about the GH3, from the ergonomic to the video quality, and improved just about everything. The new sensor produces noticeably better image quality especially in low light, the EVF and LCD are vastly improved, and of course, the headliner is the 4K video output, which we will cover more in-depth in the near future.
Bestmirrorlesscamerareviews posted a short GH4 hands-on article which also includes original 4K video for download at Google Drive (Click here).