Mirrorless system camera sales finally booming? +90% in sales compared to April 2016!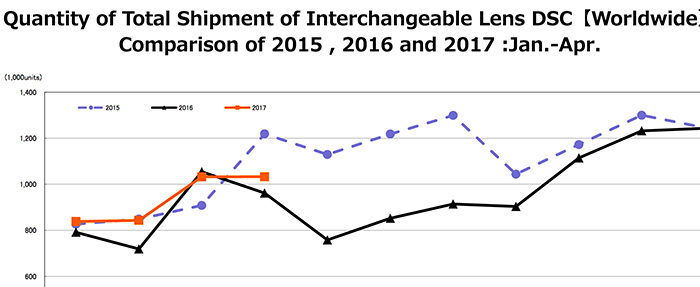 CIPA released the shipment data for April 2017. And we have two good news:
The camera market is doing better than in 2016
In April 2017 mirrorless camera shipments were up +90% compared to April 2016. At the same time DSLR shipments went down by 11%
One reason could be also the good sales of the Panasonic Gh5. Panasonic stated multiple times the Gh5 sales were much higher than expected.