(FT5) Olympus E-M10 has a smaller body than the E-M5 and built-in flash!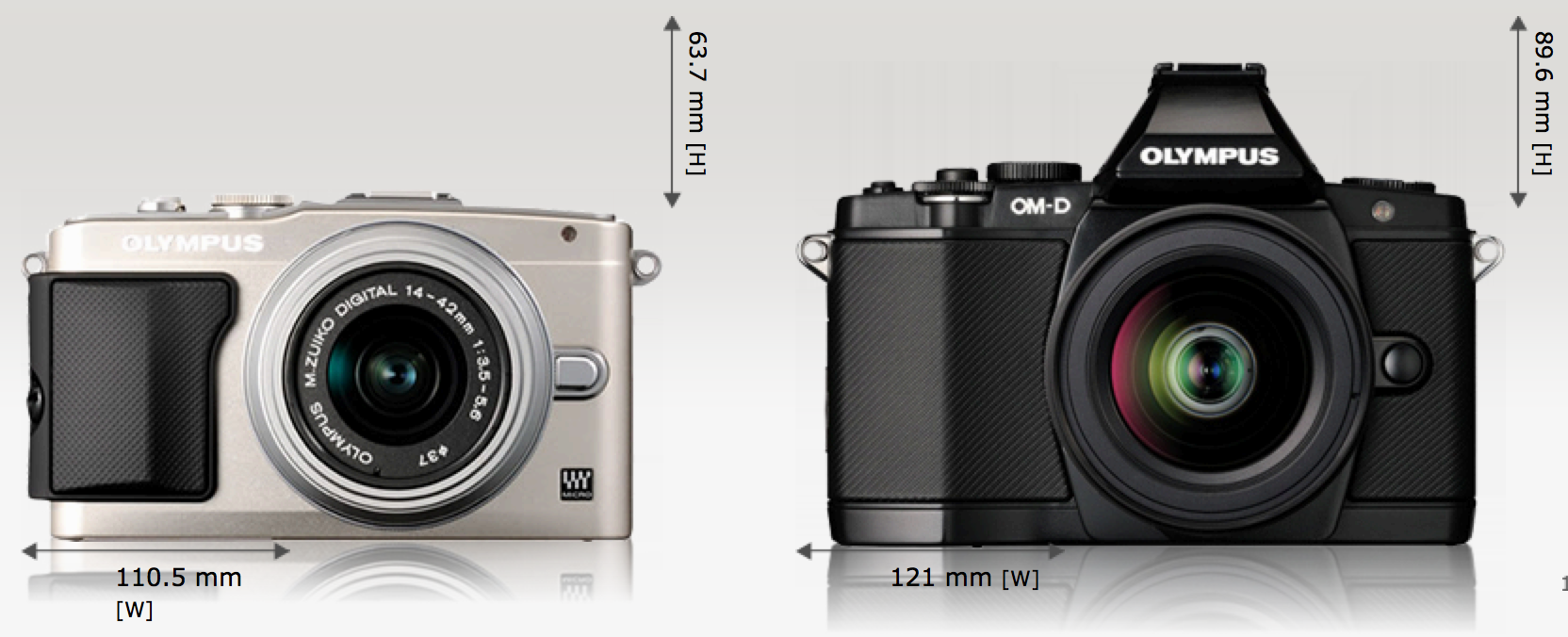 The new E-M10 is said to be closer to the E-Pl5 in terms of body size (Image courtesy: Camerasize).
Two trusted sources added more info on the soon to be announced new OMD E-M10 camera. The camera is said to be smaller than the E-M5. It's a sort of E-PL sized body with EVF on top. And unlike the other OMD models this one has a built-in Flash!
In summary these are the specs so far for the entry level OMD:
– 16MP sensor (same as E-M5 and with no PDAF)
– True Pic VII processor (same as E-M1)
– Very small body
– integrated flash
– 3 axis stabilization
– comes with new compact zoom as kit lens
I guess the failure or success will now be determined merely by the price of the camera. This sounds ike a nice low budget camera. So let it be really low budget :)
P.S.: There will be also a new 25mm f/1.8 lens.
—
For sources: Sources can send me anonymous info at 43rumors@gmail.com (create a fake gmail account) or via contact form you see on the right sidebar. Thanks!
For readers: Don't miss any news. Join our group on facebook and follow our tweets.
Rumors classification explained (FT= FourThirds):
FT1=1-20% chance the rumor is correct
FT2=21-40% chance the rumor is correct
FT3=41-60% chance the rumor is correct
FT4=61-80% chance the rumor is correct
FT5=81-99% chance the rumor is correct