(FT5) New E-M10 has 3 axis IBIS.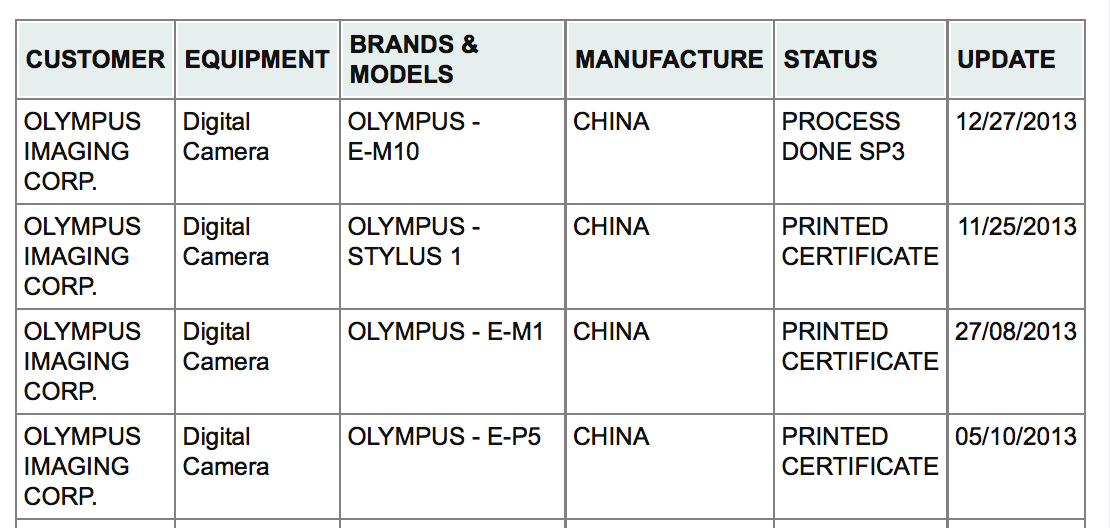 The E-M10 name already is present in Indonesia public registry for devices with WiFi.
–
Soon Olympus will announce the new E-M10 and as I told you before the E-M5 will remain for sale for a longer time. And finally I know one of the possible reasons. The E-M10 will have a 3 axis image stabilization while the E-M5 has a five axis stabilization. That way the E-M10 will have a more clear differentiation from the High End OMD which is the E-M1.
That part got confirmed via multiple sources: The E-M10 has the same E-M5 sensor with E-M1 image processor. 25mm f/1.8 and new compact zoom coming too!
—
For sources: Sources can send me anonymous info at 43rumors@gmail.com (create a fake gmail account) or via contact form you see on the right sidebar. Thanks!
For readers: Don't miss any news. Join our group on facebook and follow our tweets.
Rumors classification explained (FT= FourThirds):
FT1=1-20% chance the rumor is correct
FT2=21-40% chance the rumor is correct
FT3=41-60% chance the rumor is correct
FT4=61-80% chance the rumor is correct
FT5=81-99% chance the rumor is correct