(FT5) UPDATED: First picture of the new Olympus 15mm f/8.0 lens!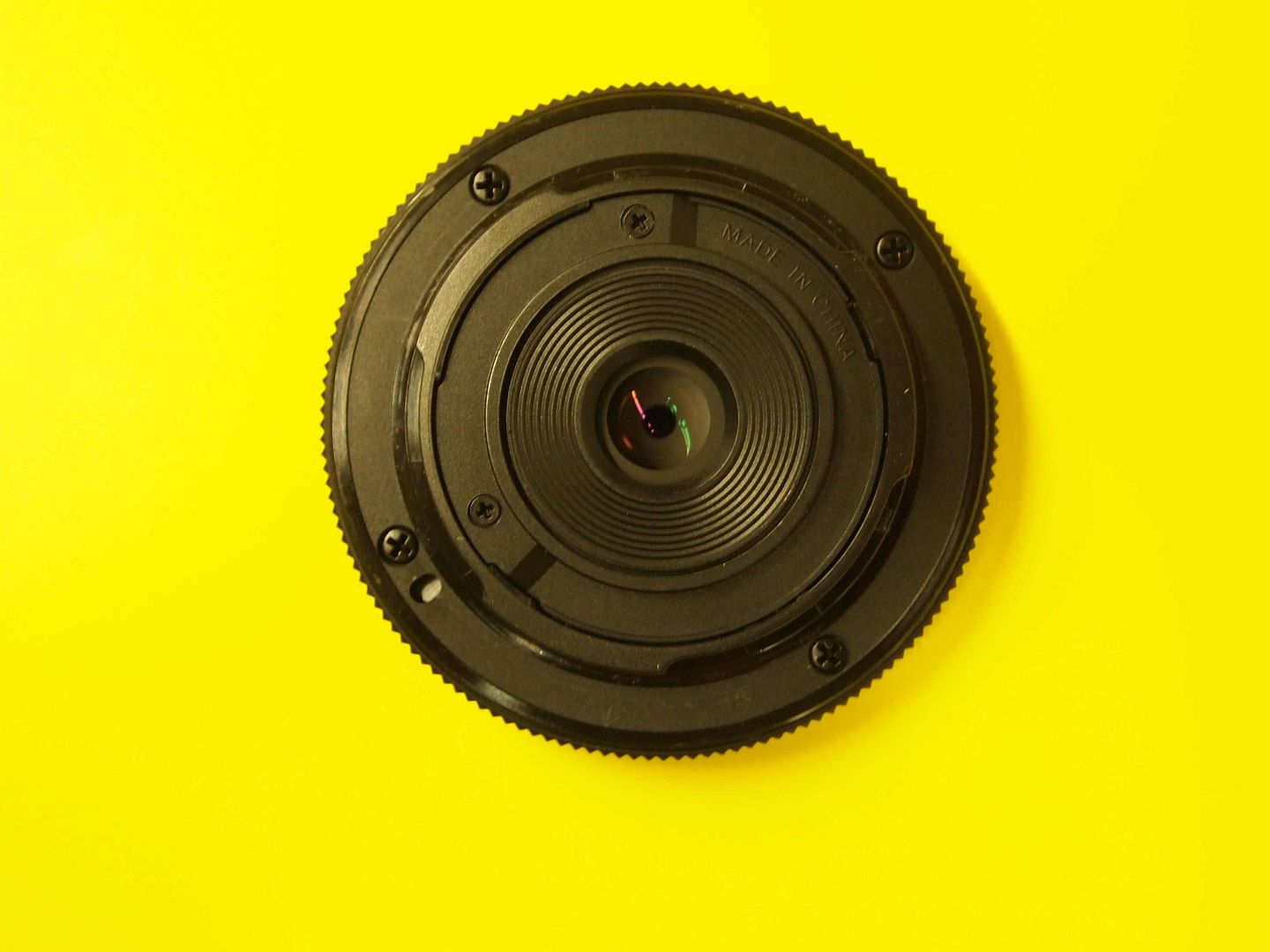 Image courtesy by the mysterious "nanoloop" :)
An anonymous source sent me this pic of what he claims to be the back of the new Olympus 15mm f/8.0 lens. As I told you before this is not a pinhole lens like the [shoplink 32795 ebay]SLRmagic m43 pinhole (here)[/shoplink]). This has  three lenses inside (you see them on the picture). Right now the smallest m43 lens is the [shoplink 16258]Panasonic 14mm[/shoplink] that is 2.06 cm thick and weights 55g. The "Plastic" and "supercheap" 15mm f/8.0 lens will be announced along the new PEN cameras. I am not sure yet but I think it will be part of the kit lens on the new E-PM3 and E-PL5. These are the specs:
Focal lenght: 15 mm (equivalent to 30 mm on a 35 mm camera) :
Aperture: F8 fixed
Dimensions :Max.dia.Ø56(2.2in.)× length 9 (0.4 in.) mm
Design: 3 groups, 3 lenses
Focus: 0.30 m (11.8 in.) to infinite. Manual Focusing (Three settings)
Weight: 22 g (0.8 oz.)
UPDATE: One more picture:

P.S: Similar in size is the famous [shoplink 32796 ebay]Leica Perara Triplet (you can find some of them here on eBay)[/shoplink].
—
Something else: My friend Elena posted E-PL1 Pictures from a 'panigiri' (greekdiaries).