(FT5) UPDATED: First picture of the new Olympus 15mm f/8.0 lens!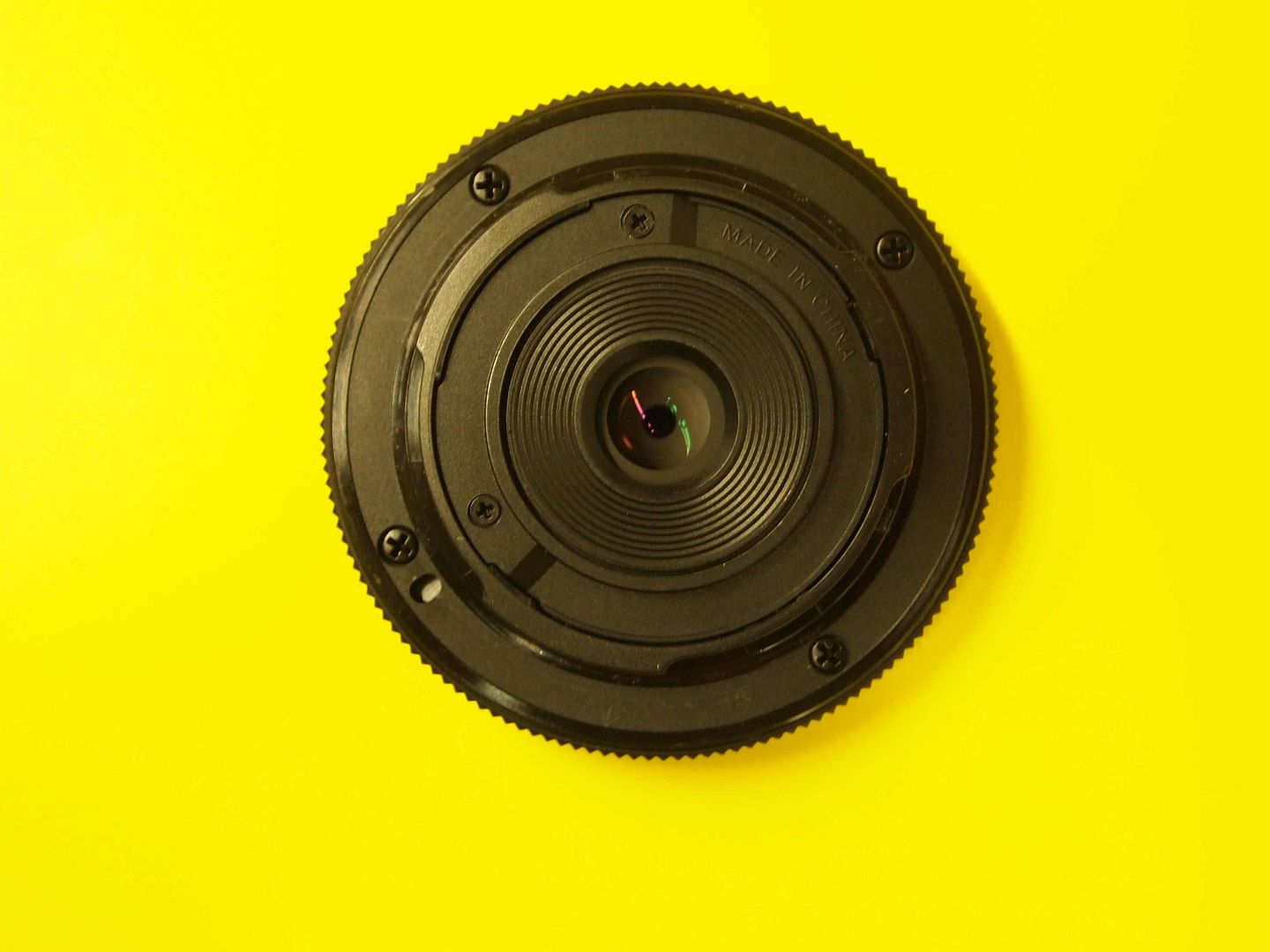 Image courtesy by the mysterious "nanoloop" :)
An anonymous source sent me this pic of what he claims to be the back of the new Olympus 15mm f/8.0 lens. As I told you before this is not a pinhole lens like the SLRmagic m43 pinhole (here)). This has  three lenses inside (you see them on the picture). Right now the smallest m43 lens is the Panasonic 14mm that is 2.06 cm thick and weights 55g. The "Plastic" and "supercheap" 15mm f/8.0 lens will be announced along the new PEN cameras. I am not sure yet but I think it will be part of the kit lens on the new E-PM3 and E-PL5. These are the specs:
Focal lenght: 15 mm (equivalent to 30 mm on a 35 mm camera) :
Aperture: F8 fixed
Dimensions :Max.dia.Ø56(2.2in.)× length 9 (0.4 in.) mm
Design: 3 groups, 3 lenses
Focus: 0.30 m (11.8 in.) to infinite. Manual Focusing (Three settings)
Weight: 22 g (0.8 oz.)
UPDATE: One more picture:

P.S: Similar in size is the famous Leica Perara Triplet (you can find some of them here on eBay).
—
Something else: My friend Elena posted E-PL1 Pictures from a 'panigiri' (greekdiaries).