(FT2) Panasonics 150mm f/2.8 to cost £2500 (around €3000)?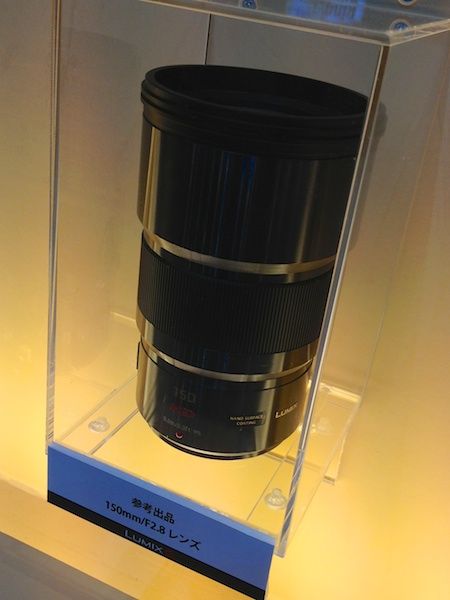 As you already know Panasonic has two high quality lenses in their roadmap. The 42,5mm f/1.2 and the 150mm f/2.8 primes. Unconfirmed rumors do say that the latter will cost around £2500 (almost 3000 Euro or Dollars). Obviously we don't know nothing yet about the delivered image quality but the price still sounds way too high. It's hard to compare it with other lenses. The Olympus 150mm f/2.0 lens costs around $2500 (here at Amazon) but is also one stop faster. I do hope the rumor is wrong!
What's I can confirm via trusted sources is that both lenses will hit the stores in early 2014 only (although price and specs announcement will be made earlier).
—
For sources: Sources can send me anonymous info at 43rumors@gmail.com (create a fake gmail account) or via contact form you see on the right sidebar. Thanks!
For readers: Don't miss any news. Join our group on facebook and follow our tweets.
Rumors classification explained (FT= FourThirds):
FT1=1-20% chance the rumor is correct
FT2=21-40% chance the rumor is correct
FT3=41-60% chance the rumor is correct
FT4=61-80% chance the rumor is correct
FT5=81-99% chance the rumor is correct