First test of the new Tamron 14-150mm MFT lens.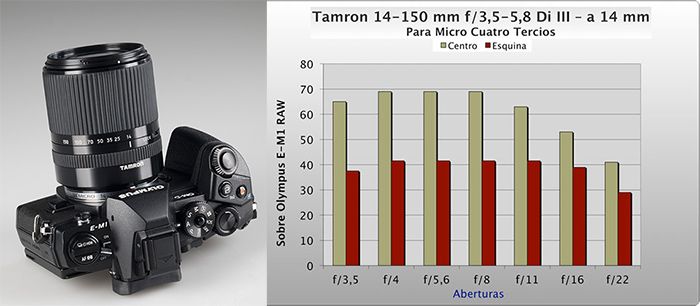 The resolution chart of the Tamron 14-150mm lens.
The newest Micro Four Thirds lens is the Tamron 14-150mm f/3.5-5,8 zoom lens. And the first site reviewing the lens is the spanish DSLR magazine (google translation here). These are their findigs:
– resolution is high in the center but just average in the corner.
– chromatic aberrations are very low in the center but visible in the corner.
– Vignetting and Distortion are well controlled.
The lens doesn't deliver a top quality results but the performance is well-balanced and if you consider the price it's actually a very good lens for the money.
The lens can be purchased in many stores like for example here on eBay (Click here).