Crazy: Lexar card in Panasonic Lumix TZ7 survives shipwreck and two years under the sea!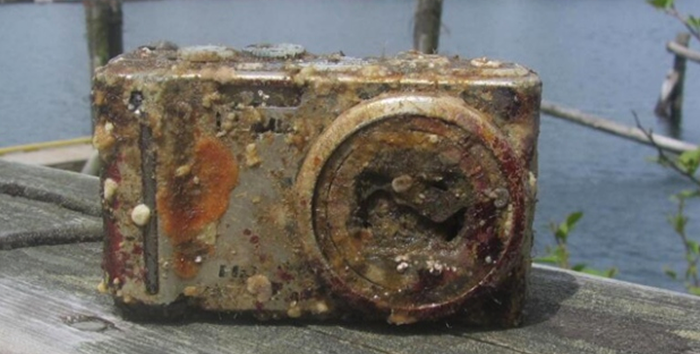 Vancouver artist Paul Burgoyne lost the camera in 2012 when his boat was shipwrecked off the west coast of Vancouver Island. The camera went down with the ship. Two years after Marine Sciences Centre university students found the camera 12 meter down and discovered that the Lexar Platinum II 8 GB memory card used within the Panasonic TZ7 preserved all pictures taken with the camera. They shared one group picture on Twitter to find the owner fo the camera. And they did found the owner!
The camera also served well as home for marine species! CBC.ca reports:

According to Isabelle M. Côté, Professor of Marine Ecology at Simon Fraser University, there were multiple marine species, from two kingdoms and at least seven phyla, living on the camera when it was found.
That is the best advertising Panasonic can get ! Hope it gets viral :)
P.S.: There is also a video shot on the camera before the Shipwrecked (cbc.ca/player/News/Canada/BC/ID/2459292827)