The JMGO N1 Ultra 4K Triple Color Laser Gimbal Projector nearly collected $2 million on Kickstarter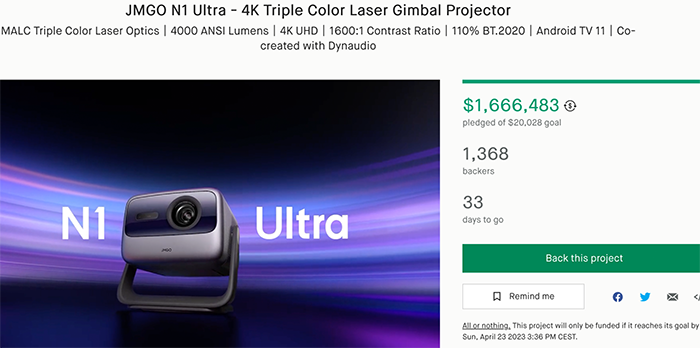 If you need a flexible, portable high quality 4k Laser projector to show your images and videos than check out the new JMGO N1 Ultra on Kickstarter (Click here). It's the first gimbal and easily portable 4K Laser projector. Check out why it's so impressive:
Reminder: The new Benro Theta has collected voer 1 million Dollars on Kickstarter (Click here)!