Luminar, Aurora and Photolemur deals ending tomorrow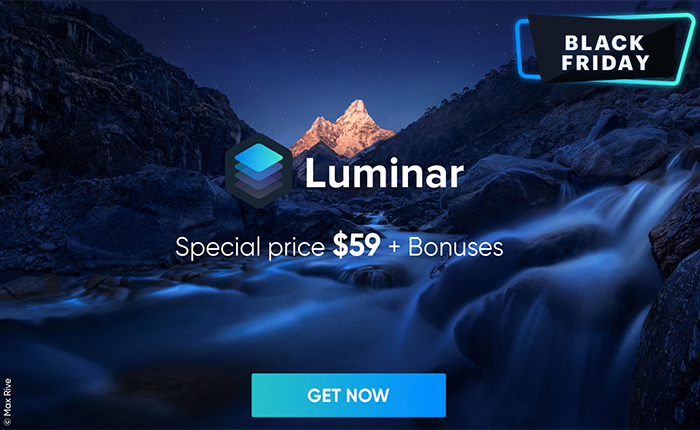 On Nov 29 the deals on these software will end:
You get Luminar 2018 (Click here) and Aurora 2019 (Click here) for $49 + free Bonuses. I know the banner on top says $59 but you get $10 off if you use our code "43RUM". Note that you will get the new Libraries software for free on December 18!
Photolemur Black Friday Offer (Click here).
Photolemur Family license + 3 Styles + Picaboo Book
$141 total worth – $25 only during Black Friday | 83% OFF
Photolemur Family license – 55$ worse
3 Styles – 12$ worth each
Picaboo Book – 50$ worth
141$ worth for 25$
Special Olympus deal page at Adorama, GetOlympus, BHphoto and Amazon.
Special Panasonic deal page at Adorama, BHphoto, FocusCamera and Amazon.