(FT5) New images of the GH4 with the monstrous interface unit.
That's likely the most spectacular "vertical grip" ever :)
The new interface unit will be announced along the GH4 in a few hours and this is how it will look on the GH4. Images have been already posted at Panasonic's website (Click here).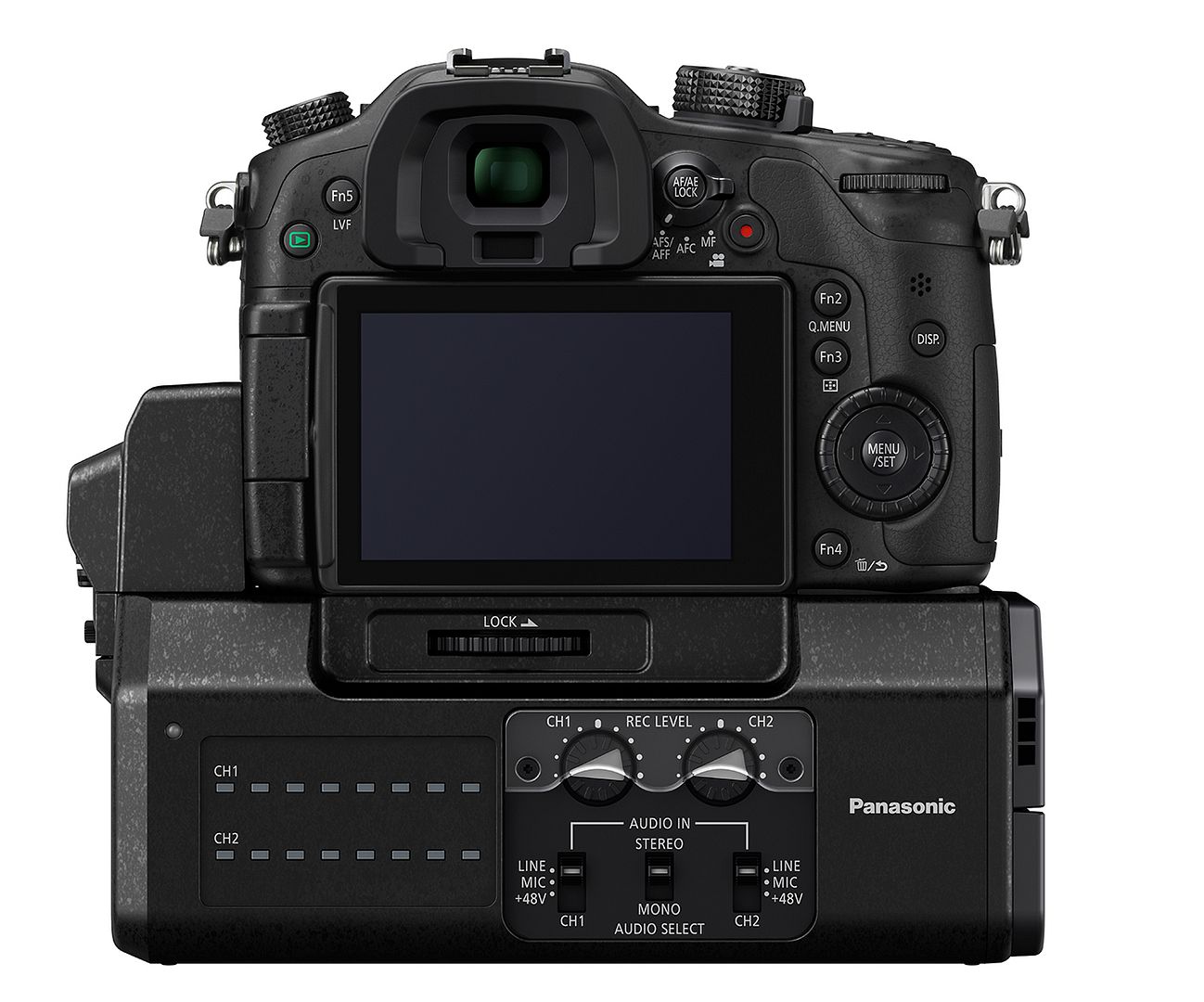 Specs:
• XLR (monaural, 2ch)
  – Line / Mic / condenser mic input (+48V supply) switch
  – Volume control for L / R, separately
  – Audio level display monitor
• 3G – SDI terminal
  – 4K2K (YUV = 4:2:2/10bit) video output
  – FHD (YUV = 4:2:2/10bit) video output
  – Monitoring through with time code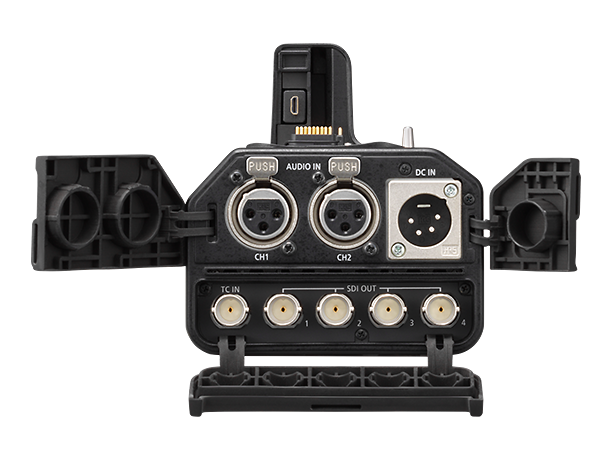 Reminder: Follow the announcement live on 43rumors at 4am London time. That's 5:00 in the morning in Berlin, 11pm in New York, 8pm in Los Angeles and 13:00 in Tokyo.
—
Thanks Darktide!