(FT5) Sensor shift mode is made for tripod shooting only.
The Pixel shift tech from the Hasselblad H5D-200c. Something similar is coming from Olympus.
Two trusted sources told me the new Olympus E-M5II 40 megapixel sensor shift shooting mode works on tripod only. It's not meant to be used handheld. Well, this is somewhat obvious but now we know it with 100% certainity.
Reminder of how this works:
The camera has a 16 Megapixel sensor that can shoot up to 40 Megapixel by shifting the sensor (in up to 8 frames of single shots). The sensor shifts for 0.5 pixel for every shot.
The sources didn't explain me in very detail how it works but my guess is that it works in a similar way of the Hasselblad H5D-200c. Hasselblad (Pdf file here) describes the tech in that way:
High precision piezo-electrical actuators control movements of the sensor in ½ and in one pixel increments. By combining six shots, offset by a combination of both ½ pixel increments and one pixel increments, the colors, Red, Green and Blue of each point are obtained with a double resolution in both the X and Y directions. The result is an astonishing 200Mpixel full color image with no artifacts, such as moiré.
The Bayer Mosaic filter pattern covers the pixels of the sensor. Moving the sensor in one pixel increments between shots, allows for the exact R, G, B values to be captured in every pixel. The multiple captures are then assembled to deliver the correct colors and ultimate definition of detail. Adding captures, each offset by a ½ pixel sensor movement, creates space for extending the sensor resolution from 50Mpix to 200Mpix. The outstanding definition of color and detail is maintained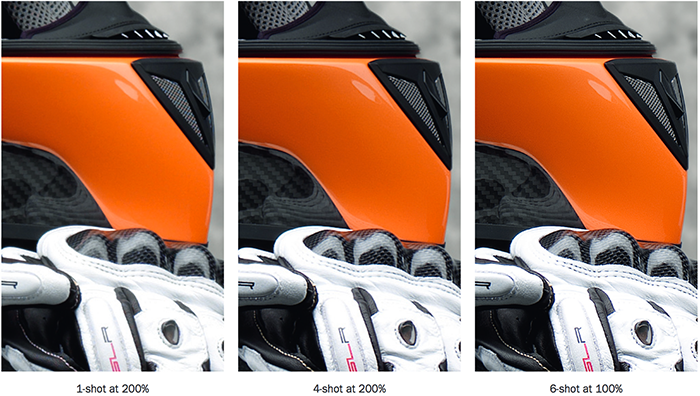 Specs known so far:
– The body is Magnesium alloy body
– The body is dust and water sealed with resistance to low temperatures (Just like the E-M1)
– 16MP sensor (Same E-M5 16MP sensor)
– TruePic VII Image processing engine
– 5-axis camera shake correction (effective 5 stop correction)
– Video 60p full HD
– Video 24fps
– 77Mbps bit rate
– Touch 3 inches 1.04 million dot Vari-angle LCD monitor.
– 2.36 million dot EVF
– Camera in keystone correction
– Live Composite
– Wi-Fi built-in. Remote control from the smartphone
– Hi-Res composite shooting functions of 40MP (eight shots at 0.5 pixel step I to produce an image of 40MP)
–
For sources: Sources can send me anonymous info at 43rumors@gmail.com (create a fake gmail account) or via contact form you see on the right sidebar. Thanks!
For readers: Don't miss any news. Join our group on facebook and follow our tweets.
Rumors classification explained (FT= FourThirds):
FT1=1-20% chance the rumor is correct
FT2=21-40% chance the rumor is correct
FT3=41-60% chance the rumor is correct
FT4=61-80% chance the rumor is correct
FT5=81-99% chance the rumor is correct