E-M5 with upcoming 75mm f/1.8 sexiness!
Click on picture to see the full size version
Oly5050 from Clubsnap (Click here) posted a set of nice pictures of the new E-M5 along the superb Carl Zeiss Sonar f/1.5 (on the left of the image) and the upcoming new Olympus 75mm f/1.8 lens. That lens will arrive this summer and NOT be weather sealed. The exact price is unknown but it will be certainly higher than the Olympus 45mm f/1.8 price ($399 at Amazon now). Some unconfirmed rumors from external websites say the price in between $700-$800. The lens is so good on the new Olympus E-M5!
Loading ...
Here are two more pictures (Click on them to enlarge):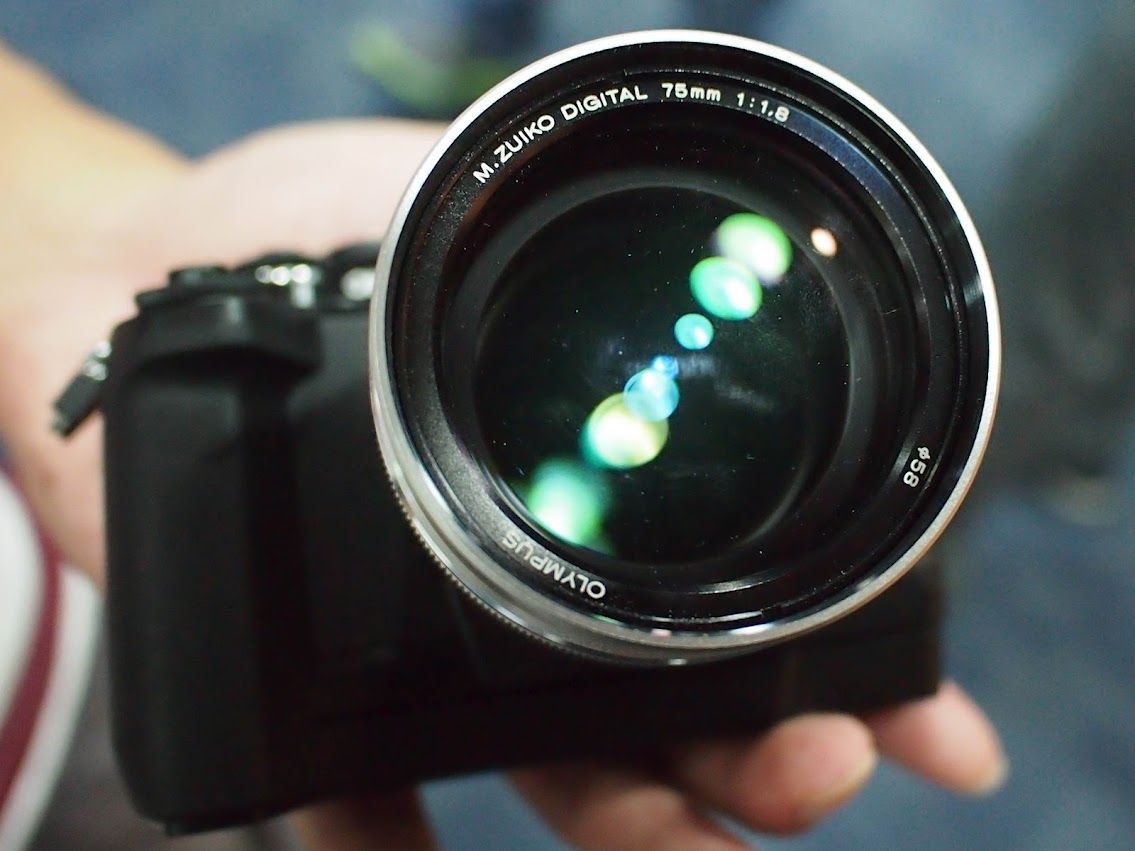 E-M5 (Pre)order links (Click on store name): Amazon, Adorama, B&H, Jessops, Amazon UK, Amazon Germany, Amazon Japan and Digitalrev.
Today Rankings:
USA: E-M5 on position 8/13 (Click here)
UK: E-M5 bad ranked (Click here).
Germany: The E-M5 is on position 4 (Click here).
France: not available (Click here to see rankings anyway).
Japan: E-M5 on position 6/13/16 (Click here).