Cool test: Olympus AIR with the 300mm Four Thirds lens!
[/shoplink]
One of the advantages of the new Olympus AIR MFT "lens-camera" is that it allows a new kind of shooting with huge tele lenses! The picture on top shows how you can hold the [shoplink 22138 ebay]300mm f/2.8 Four Thirds lens[/shoplink] without having to use the tripod. Something that would be much harder to do if you would have a "normal" DSLR or Mirrorless camera on it.
DC.watch posted a full set of images to show how it works (Click on it to enlarge):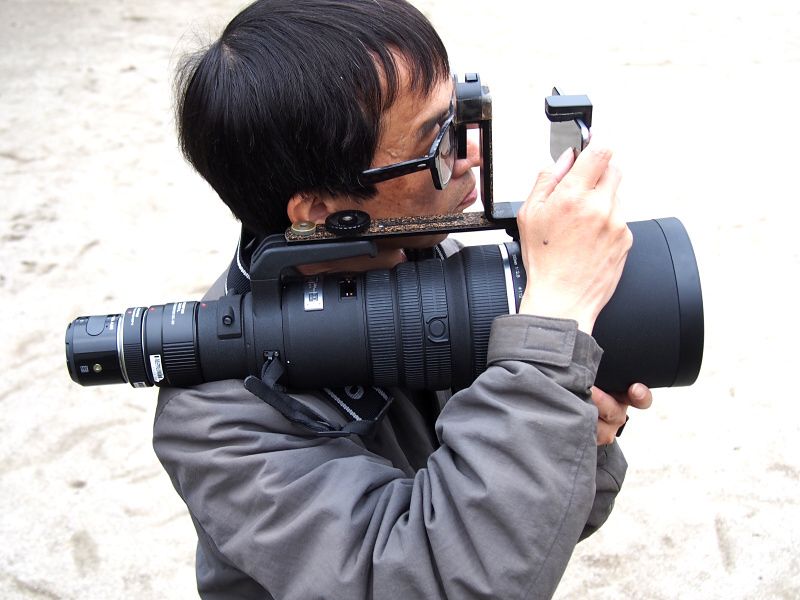 Image samples shot with tha combo can be seen at DC.watch.
via photorumors.