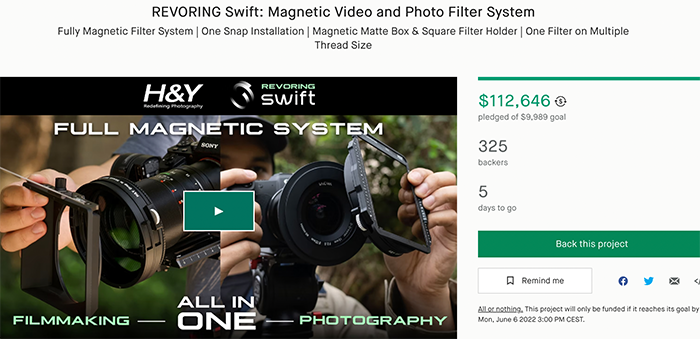 The World's First Modular Magnetic Filter System is in it's final week of preorder on Kickstarter (Click here).
The REVORING Swift System is a fully Magnetic Modular Filter System for Photographers and Filmmakers to tailor a system for his/her own needs. It is comprised of a 100mm Filter Holder, Circular Filters, Square Filters, Drop-in Filters, Clip-on Filters, Matte Boxes, Hoods and Caps, ALL-IN-ONE. The Swift system saves you a great amount of installation time, saves you a lot of money from buying filters & step rings, and allows for countless filter combinations & creative possibilities.
Here is how it works:
Get it now on Kickstarter (Click here).