This is running today only: Extra 20% off on reconditioned gear sold at Getolympus (Click here to see them all). Use the code "CYBERSAVINGS" to get the discount at checkout. A few hot deals:
E-M1II for $1,200.
E-M10III for $360.
25mm f/1.2 PRO lens for $720.
75mm f/1.8 for $450.
Today there is also a Gold Box on this YI M1 dual kit lens at Amazon US:
Interesting the GX85 is the current bestseller at Amazon US.
Full list of Black Friday deals can be found on those pages at Amazon, BHphoto, Adorama and eBay.
Full European Black Friday deals list on those pages at Amazon Germany, Amazon UK, Amazon FR, Amazon IT, Amazon ES.
Special Olympus deal page at Adorama, GetOlympus, BHphoto and Amazon.
Special Panasonic deal page at Adorama, BHphoto, FocusCamera and Amazon.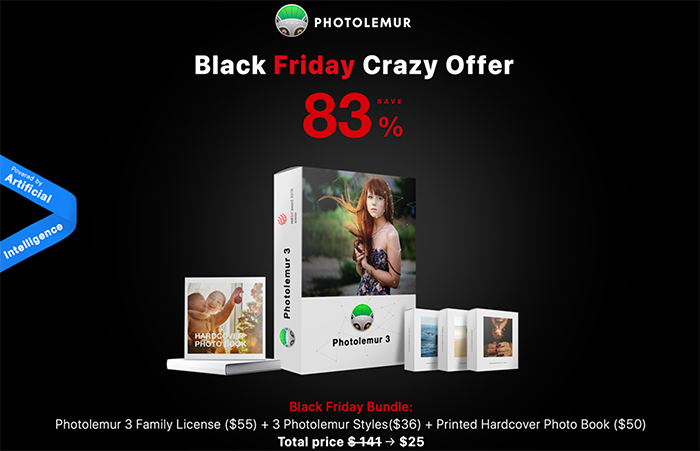 New Photolemur Black Friday Offer (Click here).
Photolemur Family license + 3 Styles + Picaboo Book
$141 total worth – $25 only during Black Friday | 83% OFF
Photolemur Family license – 55$ worse
3 Styles – 12$ worth each
Picaboo Book – 50$ worth
141$ worth for 25$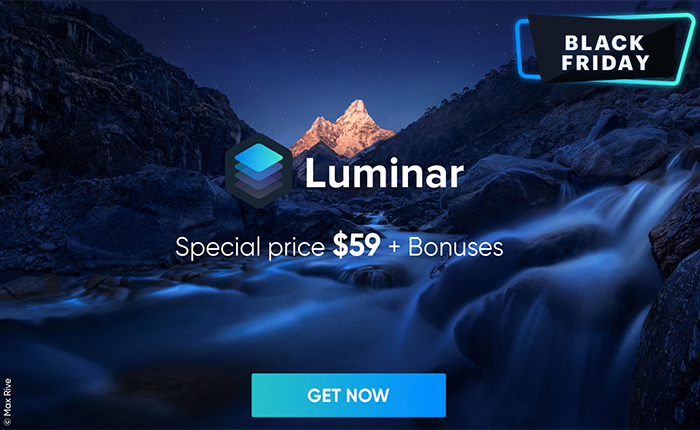 From today and til Nov 29 You get Luminar 2018 (Click here) and Aurora 2019 (Click here) for $49 + free Bonuses. I know the banner on top says $59 but you get $10 off if you use our code "43RUM". Note that you will get the new Libraries software for free on December 18!