Also FBI is investigating the Olympus advisory fee story.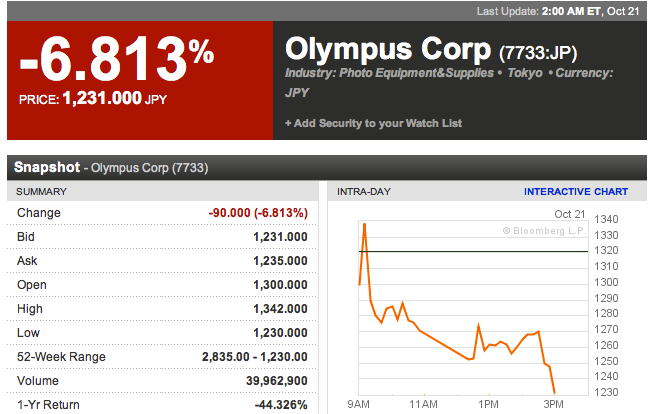 Sorry to wake you up with another bad news for Olympus. The story is developing very fast and there is a news that will bring more worries for shareholder. Reuters reports that the "U.S. Federal Bureau of Investigation is probing the massive advisory fee paid by Japan's Olympus Corp in its takeover of a British company".
And what is Olympus response? "Olympus has today denied reports that the fees controversy engulfing the firm could be linked to the criminal underworld (Source: AP).
Wow! Olympus you have to do more than that. Your shareholders are not believing in you anymore! Even today you lost $6,81 of your value (see screenshot on top. Source: Bloomberg.). If the shares keep falling like that an acquisition by others could become likely…