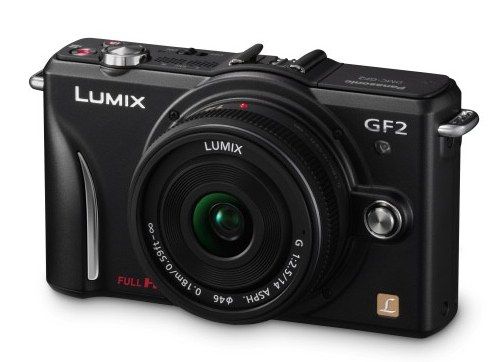 Vitaly Kiselev is collecting the money to buy two Panasonic GF2 cameras. His goal is to hack the GF2 camera. You can support him via personal-view.com. The GF2 hasn't been a popular camera but with the recent massive rebates on that camera it became far more appealing. And if Vitaly will also give us a hack for it than this could be a damn good deal!
Panasonic lowered the price of the GF2 in all countries. Here some examples:
GF2 body only now for $314 at Amazon (Click here). With kit lens for $400 at Amazon (Click here).
GF2 w/14-42 in Canada for C$289.99 at Newegg.ca
Red GF2 with 14-42mm lens for 298 Euro at Digitalkamerprofi on eBay DE (Click here).
P.S:: Our US readers can still enjoy Cyber Monday deals in most stores. Some deals will last the whole week: Amazon (Click here), Adorama (Click here), BHphoto (Click here), Cameta (Click here) and J&R (Click here).