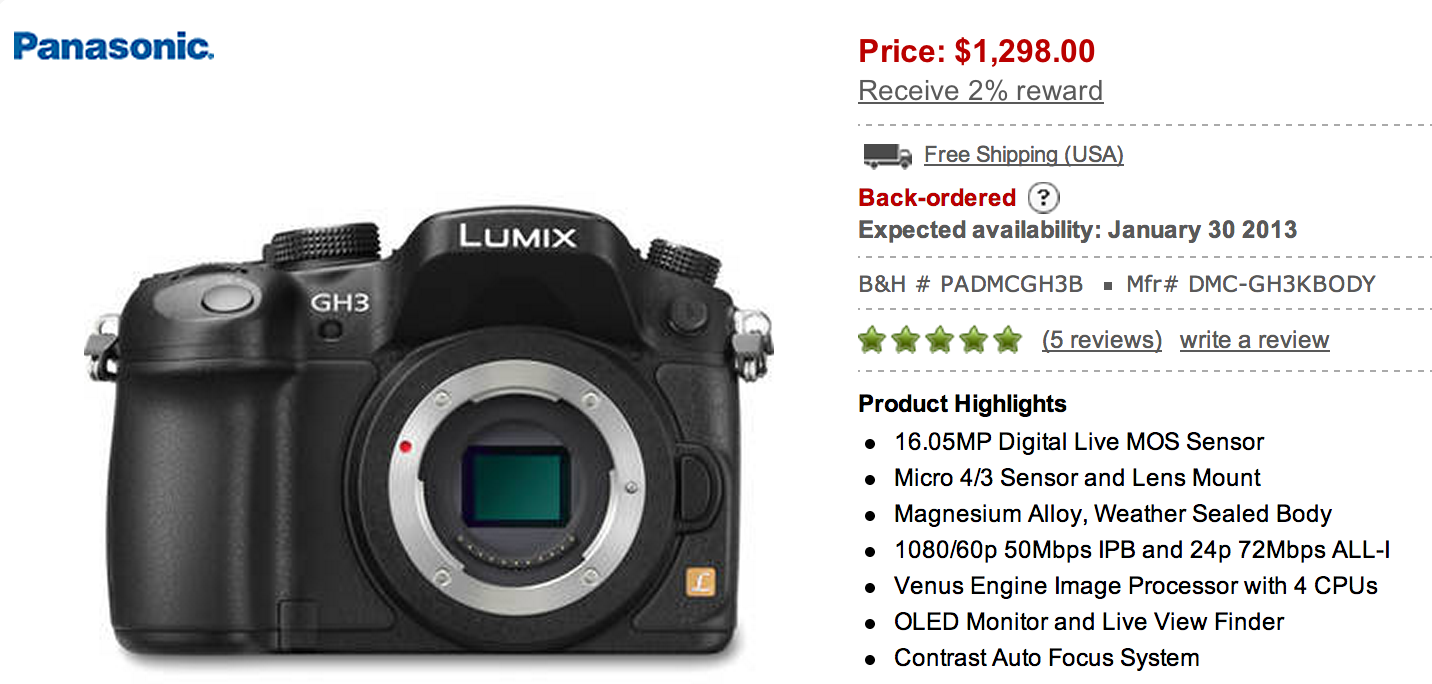 GH3:
BHphoto (Click here) set a new in Stock forecast for the GH3. It should ship from January 30th. There is no such info at Amazon (Click here) but from time to time you will find third party resellers selling small ammounts. To get notified when you can find the GH3 in Stock or in Auction on eBay login and save this search on Slidoo.
E-M5:
The up to $100 discount on the E-M5 is back at Amazon (Click here to check them all).
More Olympus deals:
You can also save up to $100 on Select Olympus Digital Cameras at Amazon (Click here).