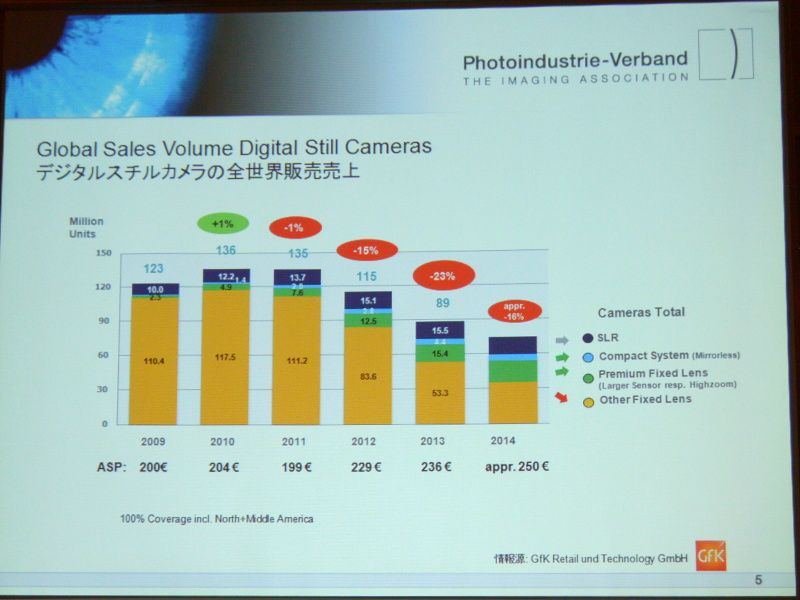 Click on image to enlarge.
The Photokina organizers had a meeting in Japan and DC.watch posted some of their slides. As you can see from these very interesting graphs the camera world is changing a lot! Not only do company have to face an economic crisis but there is also a change on the kind of devices used to take photographs. The graph do show us that:
– Non Pure Photographic devices are selling more while the classic camera sales are dropping
– DSLR sales will remain stable while there is a small growth expected from the mirrorless system camera sales for 2014.
– A small surprise is the huge increase of the premium compact camera market
– The compact camera market is dramatically shrinking
And there are still so many changes about to happen. For example how much impact on the camera market will devices like Google Glass have?