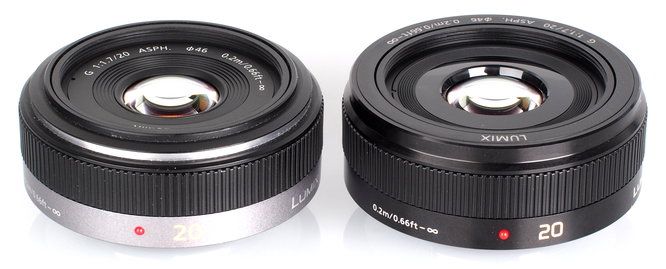 Big question, what's the difference between the two 20mm pancake versions? ePhotozine (Click here) find it out for you:
The Panasonic Lumix G 20mm f/1.7 II with a redesigned styling and metal parts, and this gives a very slight improvement in resistance to flare, as well as a slight improvement in contrast. The redesign has very slightly improved the position of the surrounding plastic closest to the lens, which results in a very slight improvement in shielding light from hitting the lens at oblique angles.
The improved build quality should make the lens last longer, although unfortunately there has not been an improvement in focus speeds with both the old and new lens giving the same focus speeds in our testing. With the same excellent image quality, reasonable value for money, and compact size, this new model should be just as popular as the original and is an excellent choice for Micro Four Thirds users. The new colour options also better matches the new cameras from Panasonic and Olympus.
Be sure to read the full review at ePhotozine (Click here).
The new version is alreayd in Stock at BHphoto (Click here).