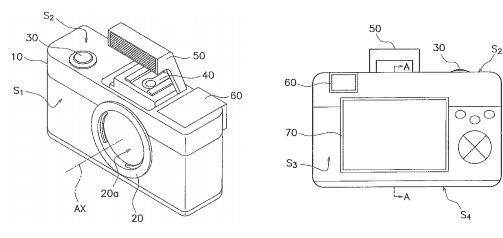 In a bit surprising move Panasonic could announce the "GH3 only" at Photokina and according to one source the GX2 may be scheduled for a mid November release. I have no info about the new GX2 features yet. Recent Panasonic patents disclosed that image of a compact m43 body with integrated viewfinder (de facto like the long rumored Micro Four Thirds version of theLumix DMC-L1 camera). The same patent described the camera having an in body sensor stabilization too. But as usual with patents they may are just here to protect a technology and not to release a real product. Anyway, the good news is that Panasonic engineers are actually thinking on it
UPDATE: In an interview made by Amateur Photographer Panasonic itself said that: "We will define more clearly what GH and GX means this year, so consumers have a better idea of what their characteristics are."
Question to you guys. How should the GX2 be? Message to sources: Please define the release period as official announcement or official availability…Thanks!
—-
The Sony NEX-7 (Click here) and the Fuji X PRO 1 (Click here) are for now the only mirrorless cameras with such a rangefinder styled design.
The DMC-L1 eBay (Click here).
The DMC-LC1 on eBay (Click here).
Rumors classification explained (FT= FourThirds):
FT1=1-20% chance the rumor is correct
FT2=21-40% chance the rumor is correct
FT3=41-60% chance the rumor is correct
FT4=61-80% chance the rumor is correct
FT5=81-99% chance the rumor is correct