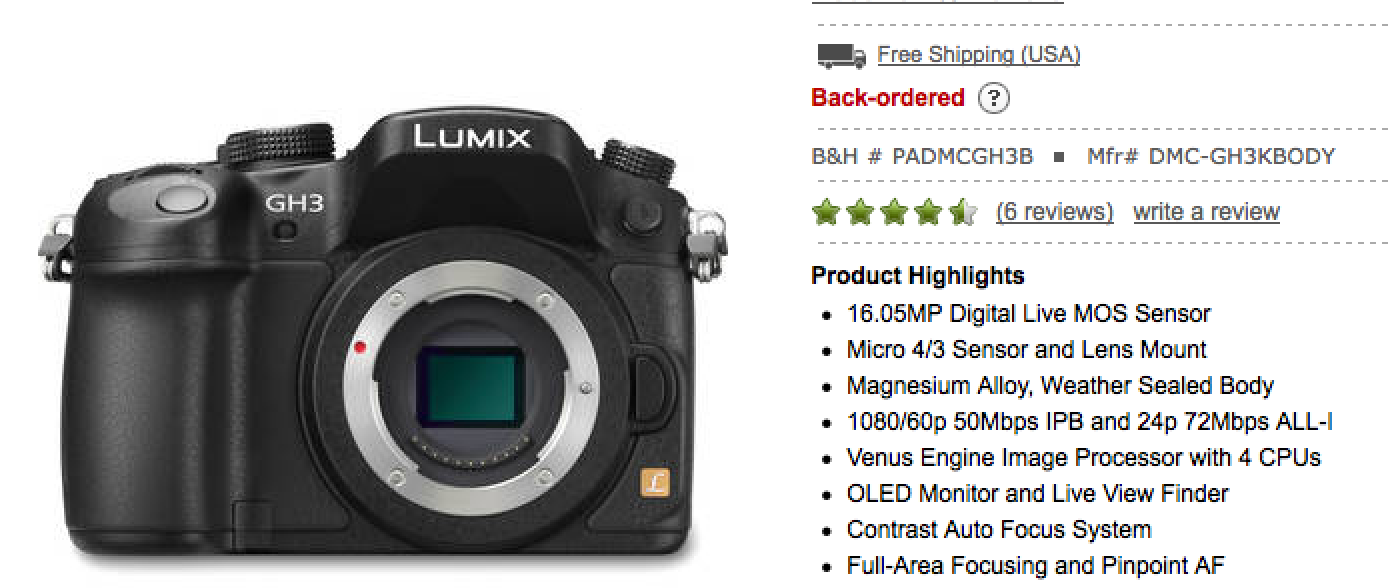 BHphoto (Click here) just changed the status of the GH3 delivery from "January 30th" shipment to "backordered". And our reader Josh just told us that "B&H said the GH3s are being being delayed again!". Anyway, there is nothing official yet. But it's annoying to get no clear feedback from Panasonic (or to be precise from the store managers selling the GH3).
And here are some new X zoom deals including an extraordinary EU rebate:
$1,056.00 for the 12-35mm X at Amazon (Click here). and for an incredible low 749 Euro price at FotoHansKeuzeKamp.
$1,299.00 for the 35-100mm X at Amazon (Click here).