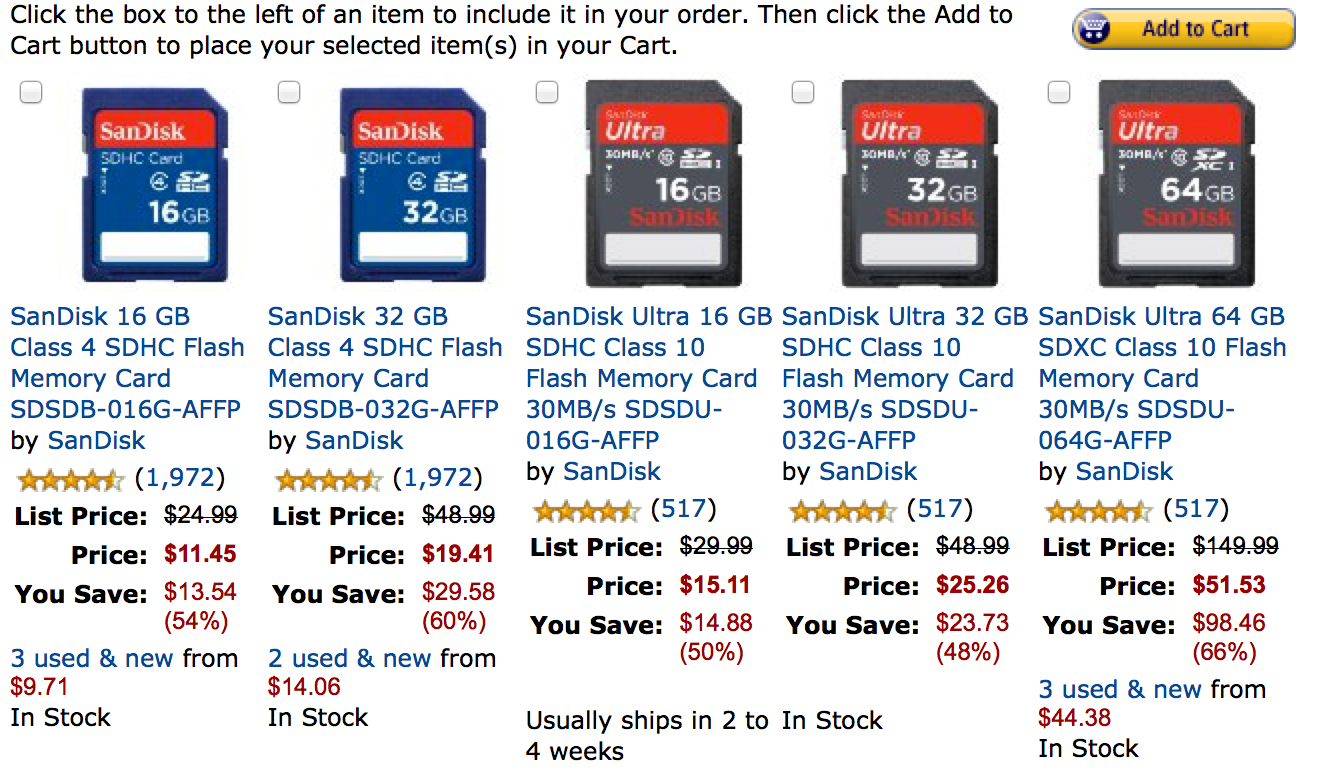 Sandisk: The deal of the day is that up to 60% Off on Selected SanDisk Memory Cards at Amazon (Click here). With growing Megapixel madness you need a lot of these
Panasonic GH3: Plenty of brand new GH3 are for sale with a $100 discount at electronicsvalley on eBay (Click here) and mzgamers on eBay (Click here). P.S.: mark this search on Slidoo to get notifications on further GH3 eBay price drops.
More deals:
The most sold mirrorless camera of the last 24hours is the GX1 body (Amazon ranking here).
Seven Demo version of the best Micro Four Thirds lens ever are for sale at Cameraland with a $100 saving (Click here).
Panasonic PZ 45-175mm lens for $299 at Amazon (Click here).
Save $30 on the Ipad mini $30 (Click here to see the auction).