You can now enter the Big 5DayDeal Giveaway.Complete Photography Bundle 2019 will be on sale on October 3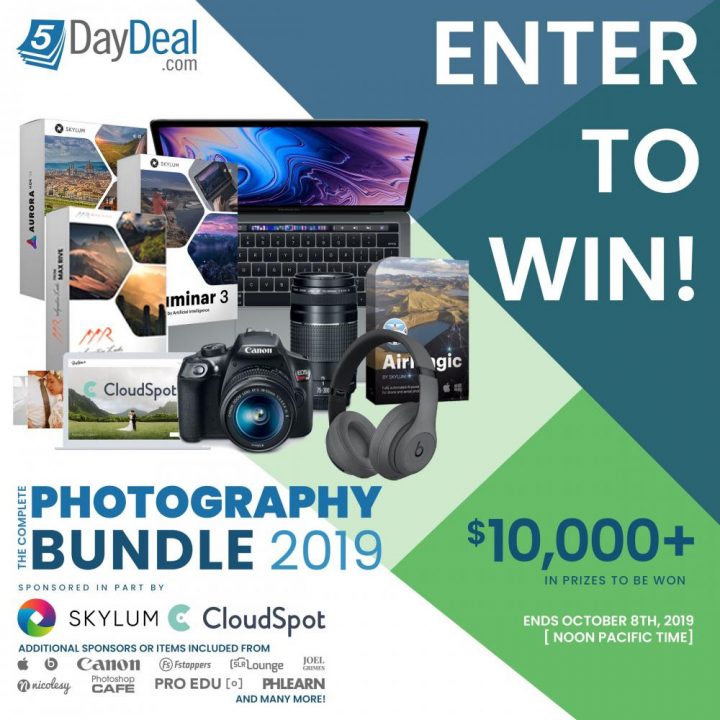 The new Complete Photography Bundle 2019 from 5DayDeal will be available October 3rd. Check out the details here.
Ahead of the launch, you can join the big 5DayDeal giveaway, with lots of prizes to win (including a MacBook Pro). Check out the list of prizes here.

Use code "C1-25-SEP19" to save 25% on Capture One Pro (Click here).
Also ending on September 30: Use code "SHARPEN15" to save 15% on Topaz Sharpen AI plugin (Click here).