What's (Black-) Magic on the new Pocket Cinema Camera!
NAB 2013: Blackmagic Pocket Cinema Camera unveiled from Dan Chung on Vimeo.
–
Right now the new Pocket Cinema Camera can be preordered at Adorama (Click here) and BHphoto (Click here). But what's so Magic with the new Blackmagic?
First of all, if you are a pure photographer stop here. The Pocket Cinema Camera is a video camera! But if your priority is shooting film than this little (and non expensive) camera may be for you! You can read all specs of the camera at Blackmagicdesign. What I like about the camera is that it has been (well) designed and developed with one specific goal in mind: Deliver the best video quality in the most pocketable package. It shoots 12 bit CinemaRAW DNG and has 2 Megapixels…exactly what you need for HD shooting and not a pixel more that gets "wasted" like on current hybrid photo/video cameras. The result is an amazing sharpness and 13 stop dynamic range: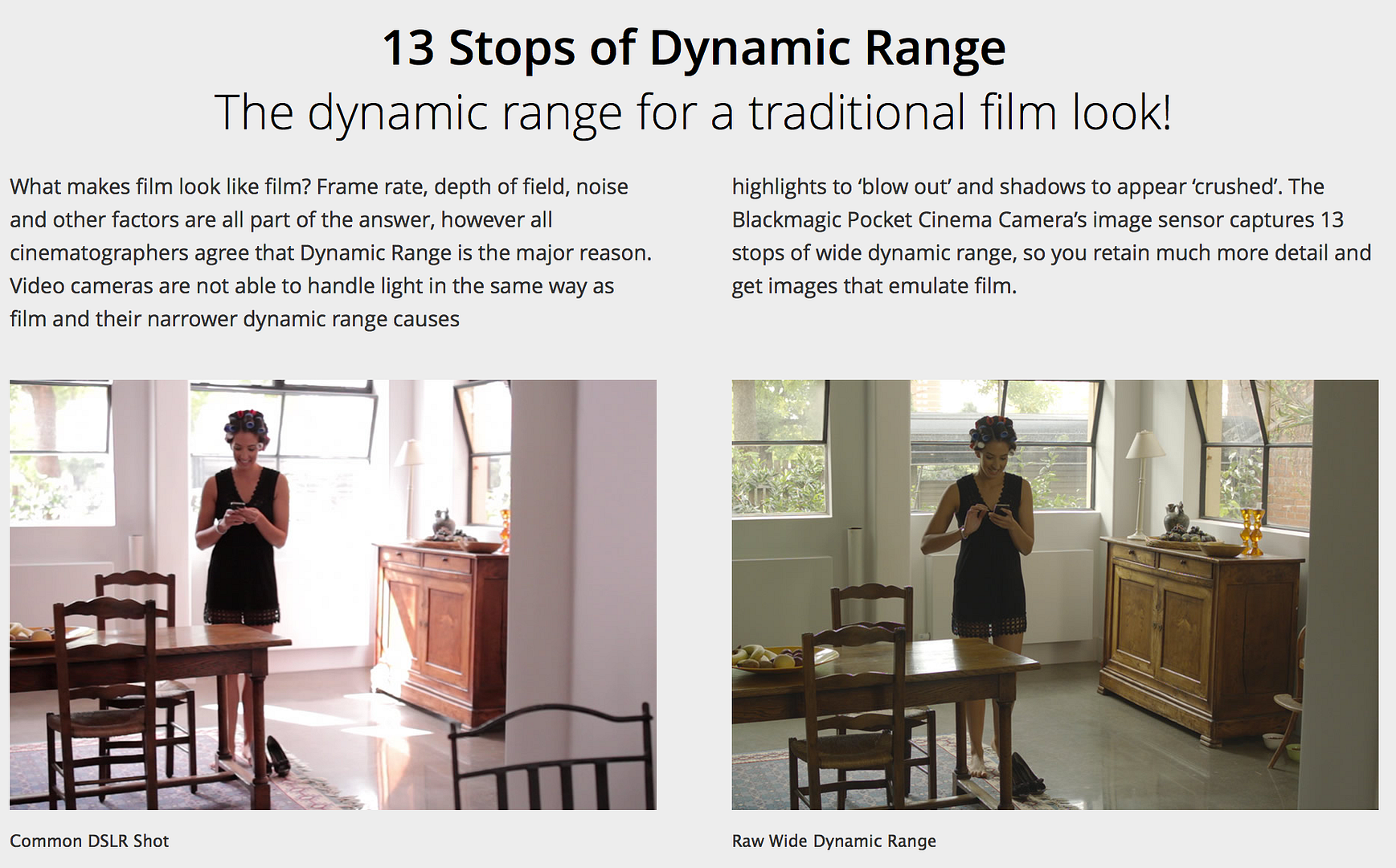 The new Pocket Cinema Camera has the same sesnor tech as the bigger Blackmagic Cinema Camera. And the video below nicely shows you how much better the Blackmagic is when compared with the Canon 5DmarkIII:
Comparing the Cinema Camera & 5D Mk III from OneRiver Media on Vimeo.
Now you get that kind of quality for $995 and in a cool small sized camera. I think Blackmagic did an incredible good job and also added more value to the full Micro Four Thirds system that is more and more becoming the mainstream mirrorless system! Yes, that camera "wowed" me yesterday! Well done Blackmagic!
P.S.: You may also read the Pocket Cinem Camera review written by John Brawley and the hands-on at Leavethatcouch. Again, preorders at Adorama (Click here) and BHphoto (Click here).