Today only: $40 off on JPEG mini software (reduces file size up to 80%)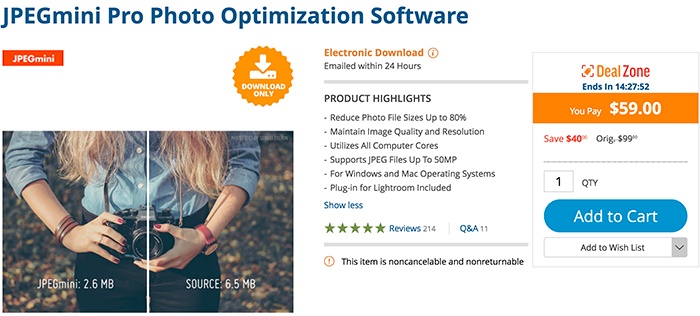 Today save $40 on the Jpeg mini software on dealzone at BHphoto.
Three days action: Save on video accessories sold by BHphoto (Click here to see the full list).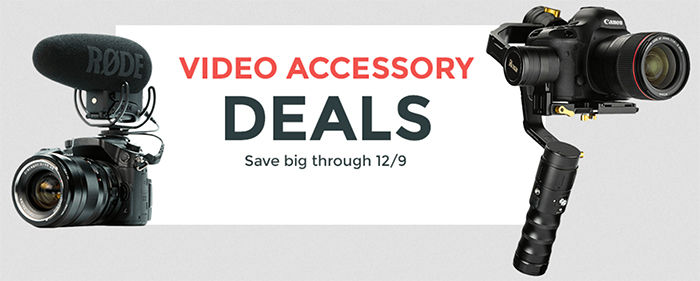 More deals:
Panasonic deals overview page at Adorama, Amazon, BestBuy, BHphoto, Panasonic store.
Special Olympus deals overview page at GetOlympus, BHphoto, Adorama, Amazon, BestBuy, FocusCamera.
The new Sigma 16mm f/1.4 MFT lens is in Stock for the first time in USA via BHphoto, Adorama and Amazon.
Grey imported Panasonic GH5 with 1 years seller warranty for $1,499 on eBay US.