This secret BHphoto code will give you big discounts on some products…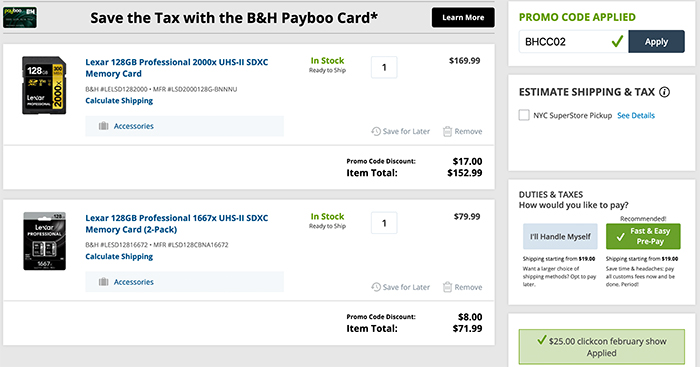 Patrick from Fujirumors noted that you get a big discount on some products using this "BHCC02" coupon code at BHphoto (Click here). UPDATE: It works for example on LEXAR cards (Click here).
I tried it on MFT products and it didn't work. But I have no time to check all hundreds of items so please do it for yourself and let me know if there are cameras-lenses or third party accessories where the code works!