The Grip Sling: A modular daily carry Sling that adapts to your shape and protects your gear, including your camera.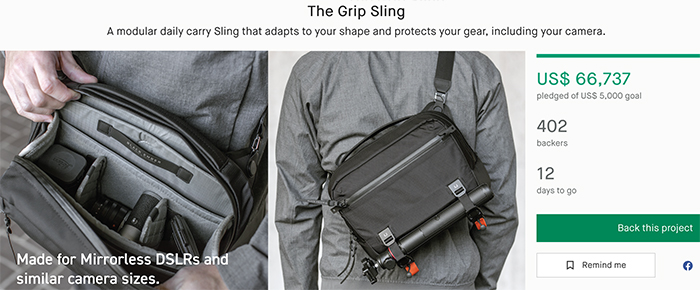 The new modular Grip sling has been successfully funded on Kickstarter (Click here to back it).
Two more hot Kickstarter projects:
If you need a flexible, portable high quality 4k Laser projector to show your images and videos than check out the new JMGO N1 Ultra on Kickstarter (Click here). It's the first gimbal and easily portable 4K Laser projector.
The new Benro Theta has collected voer 1 million Dollars on Kickstarter (Click here)!
Duovox successfully funded their new Night Vision and Sony Starvis powered Monocular on Kickstarter.