The E-M5 developer team gets interviewed at DC.watch (and new comparison).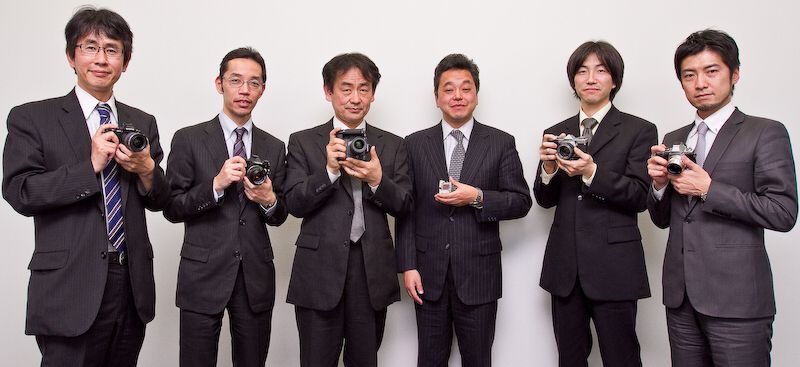 The japanese website DC.watch (Click here for the terrible google translation) interviewed the Olympus E-M5 developer team. Sadly the google translation tool makes a bad job and it's quite frustrating to read the text. From what I understood there is no BIG info. But may you read it and let me know if you found something I missed. P.S.: They said that there is no significant difference between the amount of Silver or Black E-M5 pre orders. At the same time DC.watch posted an E-m5 review too!
Meantime DSRLcheck keeps posting new mirrorless camera comparisons:
RAW ISO comparison between the XPRO 1, NEX-7, E-M5, GX1 and E-PM1: http://dslr-check.info/2012/0416.jpg
50mm JPEG comparison between the X PRO 1 and E-M5: http://dslr-check.info/2012/0418b.jpg
Japan is already shipping the E-M5 and it is the most sold mirrorless camera at Amazon Japan (See the links below to open the charts):
Today Rankings:
USA: E-M5 on position 8/10/12/17 (Click here)
UK: E-M5 is on position 19 (Click here).
Germany: The E-M5 is on position 12/15 (Click here).
France: not available (Click here to see rankings anyway).
Japan: E-M5 on position 1/9/10/13 (Click here).
E-M5 (Pre)order links (Click on store name): Amazon, Adorama, B&H, Jessops, Amazon UK, Amazon Germany, Amazon Japan and Digitalrev.