Panasonic Keynote on January 8th (Lumix compact cameras coming)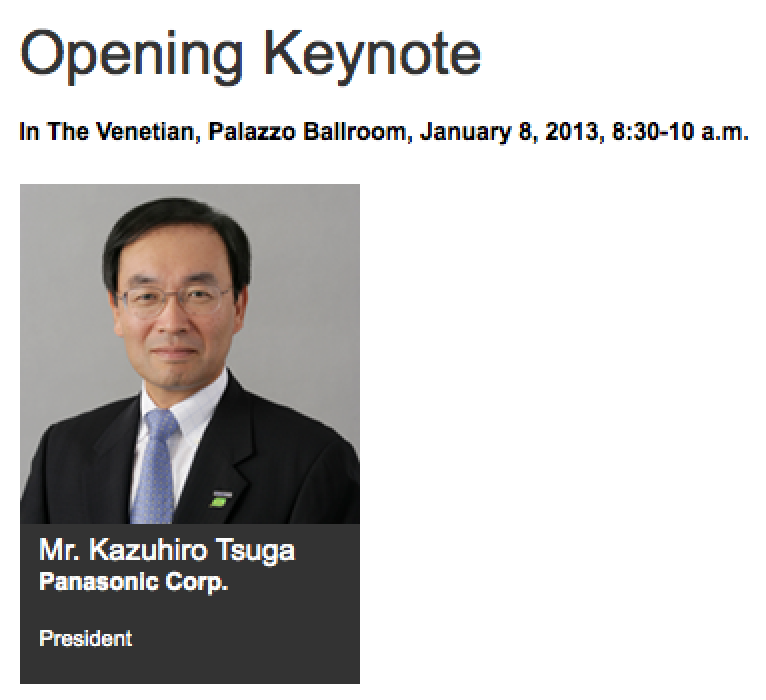 Panasonic CEO Tsuga will have a Keynote on January 8th at the CES show in Las Vegas. On the camera front we can expect many new compact cameras. No MFT camera should be announced at the event. The main talk will be about new camcorders, TV's and other electronic stuff. But we will likely not have to wait a long time to see new MFT products. The CP+ show in Japan starts on January 31st and there is a BIG chance to see the new GF camera by than.
And…let's dream….what about a new GX camera too?