Panasonic 45-175mm X lens for $209. 45-200mm for $174.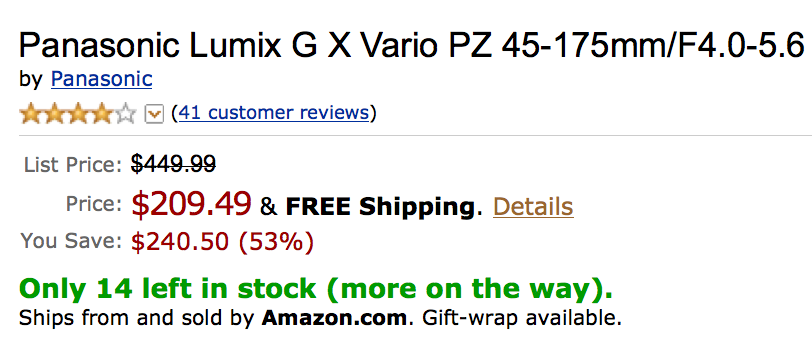 –
If you need a cheap tele zoom than you may grab these just discounted Panasonic zooms:
The 45-175mm X zoom sells for $209 at Amazon (Click here). Yes, that's a $90 price drop compared to the already good previous price. It still sells for close $400 in other big US stores ($362 at BH).
The 45-200mm which now sells for $174 at Amazon (Click here). You can also get the zoom lens for less if you buy it along the G5 kit (Click here).
All today new deals can be found at DealsRunner.com.