Panasonic 12-35mm f/2.8 X lens officially announced!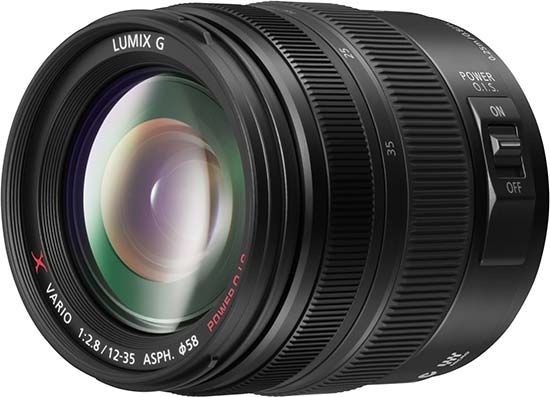 As you know DSLRmagazine (Click here) tonight posted the first review 12-35mm X lens review. This post where I will sum all links and test I can found on the web!
Preorders
UPDATE: You can preorder the lens at Amazon (Click here)
The japanese shop Kitamura will ship the lens on June 21th.
Most interesting info:
It has Power OIS but no Powerzoom. Costs 1100 Euro or 999 pounds and be avilable in June. It's almost half the price of a comparable FF lens like the [shoplink 31079 ebay]Nikon 24-70mm (Click here)[/shoplink]. Dpreview writes: "This impression of a quality product is reinforced by the wonderfully-smooth zoom ring action, that rivals Canon and Nikon's top-end lenses for its silkiness of operation."
(P-)reviews
Full review at Photographyblog.
Image samples at Dpreview.
Image samples at DCresource.
Review at ePhotozine: "Performance-wise, this lens delivers sharp, contrasty images with low CA and distortion, which should be expected of a pro-spec zoom."
DSLRmagazine
Hands-on review at Dpreview.
Hands-on pics at Lumix.ro (Rumania)
Press release
Photographyblog, Photoscala (German), Focus Numerique (french). A super presentation page at Panasonic.
Video:

Poll

Loading ...