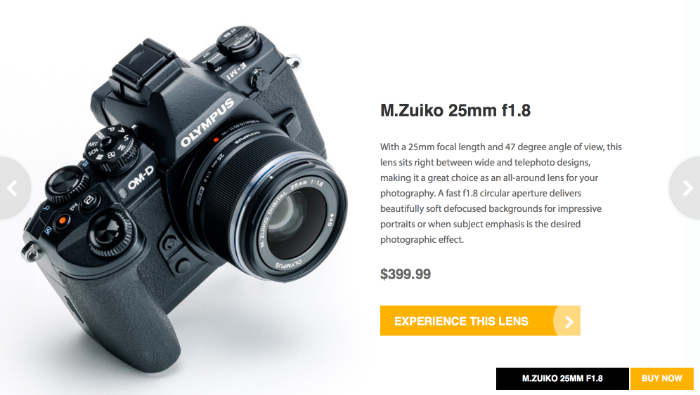 If you are considering to buy the new 9mm fisheye or 25mm protrait lens you shoudl try the useful lens selector tool at GetOlympus (Click here). By the way some of the new accessories are in Stock now at Amazon US: The Macro Converter MCON-P02 (Click here), Olympus 9mm Fisheye Body Cap Lens (Click here) and Grip for EM-10 (Click here).
More new US deals:
Olympus E-M1 for $1319 via Sunset at Amazon US (Click here).
$200 off on the Rokinon 8mm Ultra Wide Fisheye Lens on eBay US (24h deal).
$80 off on the Olympus Stylus SZ-15 on eBay US (24h deal).
First time in Stock the TG-850 at GetOlympus.