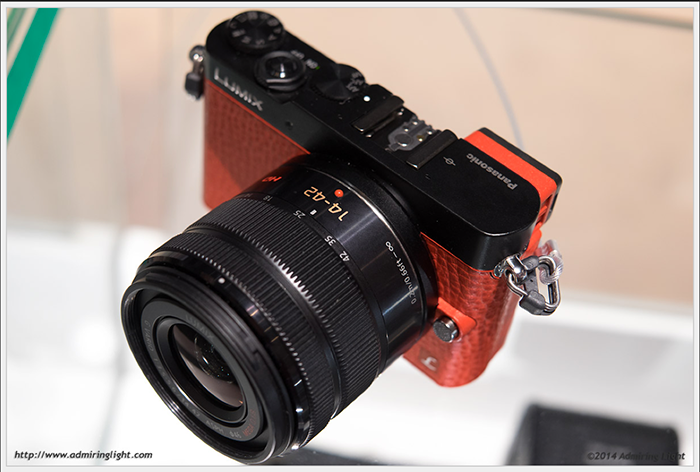 The orange GM5 pictured by Admiringlight
If you cannot go at Photokina but wanna see how it looks like being at the Olympus and Panasonic booth just check out those videos:
Olympus:
Open Concept camera (Youtube).
First look on new Canon and Olympus stuff (Youtube).
Hands-on at Admiringlight.
Olympus Stand Report (Dpreview),
Hands-on pics at Pen And Tell.
Panasonic
Hands On: Panasonic LX100, GM5, Voigtländer 10.5mm f/0.95 and more (Admiringlight).
Photokina 2014 All Day Live (Part 3: Panasonic LX-100 & GM5) o Youtube.
Hands-on with the ultra-compact Panasonic 35-100mm f/4-5.6 telephoto zoom lens (Imaging Resource).
Panasonic stand report by Dpreview.
CM1 hands-on in Spanish (Youtube)
Panasonic presentation at Photokina (Youtube) (it's part one and more parts will follow)