Olympus patent discloses a "Hasselblad" alike camera.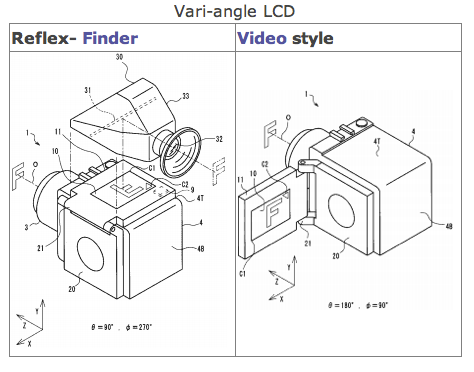 The latest Olympus patent found by Egami (Click here) describes a new Vari-angle LCD screen. But what's really intriguing is the medium Format design of the camera body. In some way it reminds me the leaked Samsung medium format camera. And seeing that there are rumors that Olympus may will work closer with Samsung this starts to look more than just a casual pattern. Below you can see the leaked Samsung image I posted months ago on MirrorlessRumors (Click here):
That's just my speculation for now, but if Olympus is working on such a camera than the Samsung square sensor could be definitely the way to go!
Back to reality, camera companies do register plenty of patents that will never be applied on real camera. So don't get too much exited about that one!