Olympus EE-1 Dot Sight will ship from April 24.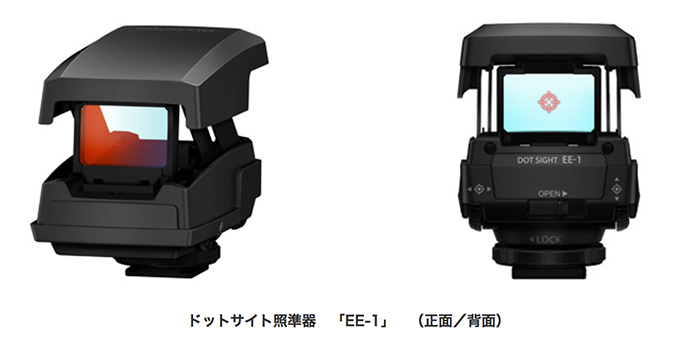 Olympus Japan informed that it the new EE-1 DOt Sight accessory for the E-M5II will ship from April 24 in Japan.
You can preorder it here at Amazon, Adorama and BHphoto. This is why it useful:
Get some extra help when aiming at faraway subjects with the Olympus EE-1 Dot Sight for OM-D E-M5 Mark II Camera. This is particularly useful when using long telephoto lenses for applications such as wildlife capture. The sight offers a center aiming dot with adjustable brightness and position to enable fast subject acquisition and tracking. You'll be able to tell whether your aim is right on target or slightly off–without looking through the camera's viewfinder or using the monitor. The dot sight fits right into the camera's hot shoe and has a slide lever opening mechanism. Built for durability, it is both dust and splashproof.