Olympus 12 and 45mm lens review. And how to upgrade your m43 system (ThePhoBlographer)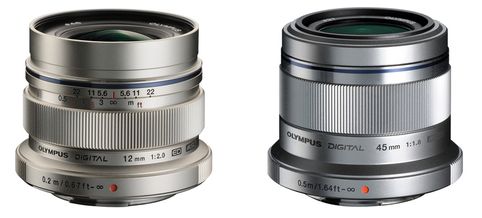 I have two new lens reviews and a new article from ThePhoBlographer to share today:
The Online Photographer (Click here) tested the amazing Olympus 12mm f/2.0 and is surprisingly unsatisfied with it: "This is not a bad lens. But it is no better than merely good, and its performance doesn't come anywhere close to justifying an $800 price tag." This is probably the very first negative review of the lens. So it's worth to read it! They also reviewed the 45mm Olympus lens last week and that's a lens they absolutely like: "All in all, I think this lens is worth every bit of the $400 price tag. Even if it weren't a fast lens, it would deserve accolades. It is that good." And also SLRgear (Click here) highly recommends that lens "With excellent test results, this is a no-brainer of a conclusion – it's a great and inexpensive addition to your Olympus PEN kit, especially if you're a portrait shooter".
Here are the links to both lenses to check price and in Stock status:
Olympus 12mm f/2.0 at Amazon, B&H, Adorama, Olympus US store, FocusCamera, eBay.
Olympus 45mm f/1.8 at Amazon, B&H, Adorama, Olympus US store, FocusCamera, eBay.
ThePhoBlographer (Click here) explains you how to upgrade you Micro Four Thirds Camera System. It's a short guide for beginners!
P.S.: For european readers, the Nokton 25mm f/0.95 is in Stock for 719 Euro only on eBay France (Click here).