Officially announced: New Samyang 7.5mm fisheye lens for 300 Euro.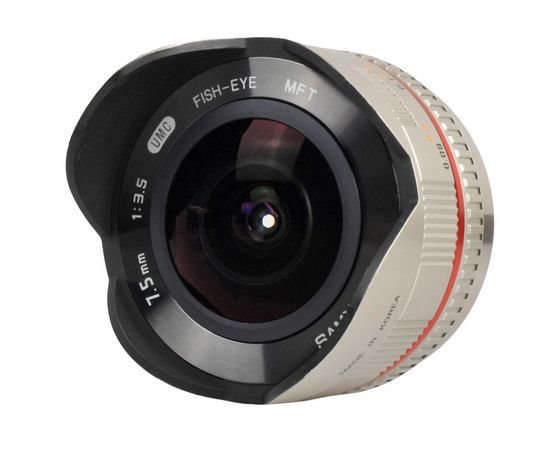 Samyang just announced the full specs, price and availability of the new Samyang 7.5mm manual fisheye lens for Micro Four Thirds.It will cost 300 Euro, that's less than a half of the Panasonic 8mm f/3.5 Fisheye. It's a manual lens only but I like it more than the Panasonic lens because the Samyang is really compact! It will be available in silver and black from mid September.
Here is the press release:
Delta company, the exclusive representative and distributor of Samyang Optics in Europe, is proud to report that the lens announced in March, Samyang 7.5mm 1:3.5 UMC Fish-eye MFT will be available from the middle of September this year. The lens will be available in two colour versions: silver and black. Estimated retail price is EUR 299.
Panoramic photography with Samyang fish-eye lens
Samyang 7.5mm 1:3.5 UMC Fish-eye MFT offers an exceptionally wide angle of view, up to 180 degrees diagonally, which makes it a very useful tool for making panoramic photographs. You can enjoy the example panoramic photos in the form of a virtual tour around Krakow on our specially created website: www.samyang.pl/75mft All these panoramic photographs were taken with Samyang 7.5mm 1:3.5 Fish-eye UMC MFT and PEN Olympus E-P1.
Samyang 7.5mm 1:3.5 UMC Fish-eye MFT is an ultra-wide-angle manual lens with 7.5 millimetre focal length and 1:3.5 aperture ratio, providing 180 degree angle of view. Despite its small size, the new Samyang successfully combines the best features of the popular model with 8 mm focal length offering highest quality optics closed in a compact and visually attractive casing. Samyang 7.5mm 1:3.5 UMC Fish-eye MFT is the first model from the new family of lenses developed specifically for Micro Four Thirds system.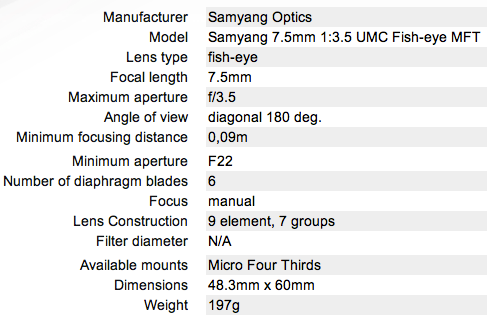 Official news: http://www.samyang.pl/article,8,news
Image smaples: http://www.samyang.pl/75mft/panoramy.html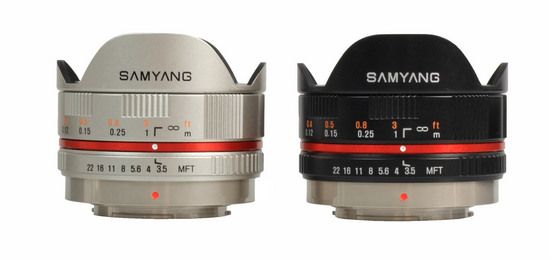 P.S.: All Samyang lenses for Olympus can be found on eBay only and under seven different brand names (Click on it to see all Four Thirds lenses from the specific brand!):
Samyang Walimex Rokinon Opteka Falcon Vivitar Bower