Nikon G to MFT Speed Booster review. Preorder at BH.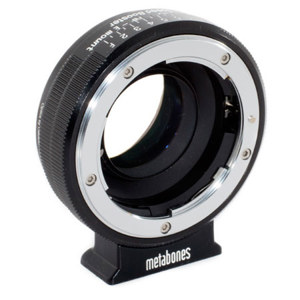 The brand new Nikon G to MFT Speed Booster can now be preordered at BHphoto (Click here). And a review of the new adapter can be read at Peterbphotos (Click here). He writes:
"There seems to be no real image quality issues with using the Speed Booster and for low-light work – a real treat. With DX lenses and the 0.71x magnification of the Speed Booster, you have a lot more wide options for the Olympus system."
Links to Nikon G lenses at Amazon, Bhphoto and [shoplink 40258 ebay]eBay[/shoplink].
P.S.: A Lens Turbo version should arrive by end of this year. Save this search on Slidoo to get notified when it's available on eBay.