Next GH3 versus E-M5 comparison at ePhotozine.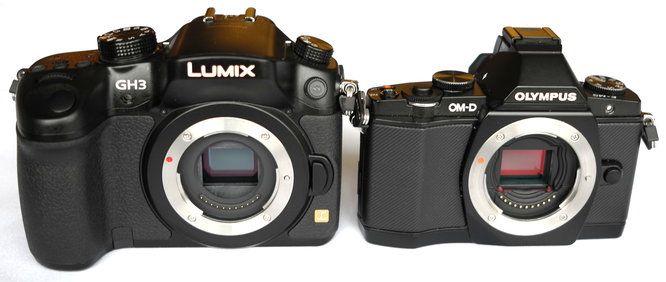 Image courtesy: ePhotozine.
ePhotozine posted a complete JPG ISO comparison between the E-M5 and the new GH3. Some examples:
ISO 200: E-M5 vs GH3
ISO 1600: E-M5 vs GH3
ISO 6400: E-M5 vs GH3
Take your time to analyze the results and than let us know:
Loading ...
—
GH3 preorders at Amazon (Click here), Adorama (Click here), Bhphoto (Click here), Panasonic US and in Europe at Wexphotographic UK, Photogalerie FR and Technikdirekt.
E-M5 at Amazon, Adorama, B&H, Jessops, Amazon UK, Amazon Germany, Amazon France, Amazon Japan and Digitalrev.
—
E-M5 Case:
There is the official CS-36FBC Olympus case. A leather half case from Hong Kong. A full leather case with strap from Cina. Than we have half cases from two well known producers, Zelenpol, Kaza and Gariz.
E-M5 Batteries, and other things:
The Olympus GS-4 strap and the DSTE E-M5 batteries you have to use with an extra charger. There is an E-M5 car charger a new E-M5 LCD screen and a Front Cover+ Top Panel.