New LX7, 12-50mm, 45mm and 17.5mm reviews (new GF5 Gariz case).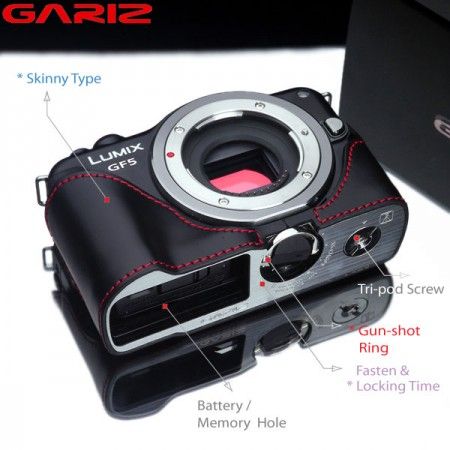 Gariz just launched that new Gf5 case you see here on top. They are already available on eBay in
Black (Click here)
and in
Brown (Click here)
.
And now to a roundup of the latest reviews.
LX7:
Although not a m43 camera some of you are considering to buy the new Panasonic LX7. So here are two new review: ISO tets by Focus Numerique (Translation here) and at DSLRmagazine (Translation here).
While the LX7 is certainly a nice camera I would have liked to see a larger sensor compact. Currently the RX100 is selling terribly well (here is the ranking).
Olympus 12-50mm,45mm and Nokton 17.5mm:
SLRgear posted the full Olympus 12-50mm review: "As the kit lens for the OM-D EM-5, you couldn't really ask for more; the lens offers excellent results for sharpness, corner shading and distortion."
M43.eu (Translation here) tested 45mm lens hood variations.
Admiringlight tested the Nokton 17.5mm f/0.95 lens: "Overall, I was absolutely blown away by the performance of this lens.  I was not expecting anywhere near the performance it provides at f/0.95, and the resolution it delivers stopped down is equally stunning. "
You don't see Admiringlight use the word "stunning" very often! Lens is in Stock at Amazon US (Click here). Best price for Europeans at Lapetitephoto eBay (Click here).