New Konica 8-17mm f/2.8 Micro Four Thirds Lens patent!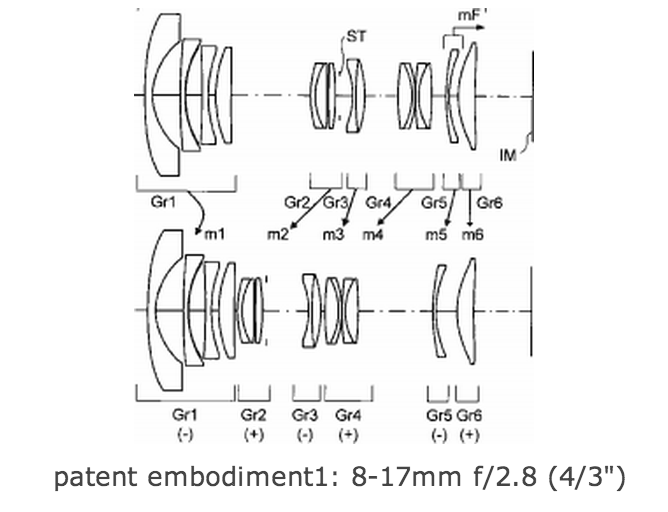 –
Egami spotted a new Konica-Minolta patent describing a 8-17mm f/2.8 zoom patent. It's a lens designed for the Micro Four Thirds system. This is the third MFT lens patent after the 43mm f/1.4 and 12-42mm f/3.5-5.6 design patent (Source: Egami). It really looks like Konica-Minolta could soon join the MFT system! And it makes sense because Konica-Minolta has a long history of rangefinder camera and lens design. I owned the [shoplink 41161 ebay]Minolta CLE for a while (here on eBay)[/shoplink].  Konica designed the [shoplink 33268 ebay]Hexanon M-mount Lens series (here on eBay)[/shoplink]. Minolta made the famous [shoplink 33270 ebay]Rokkor M-mount lens series (here on eBay)[/shoplink]
Really great stuff! If the new MFT lenses are as good as them I will certainly consider to buy them! And now answer…
Loading ...