My little project How To (Slidoo.com).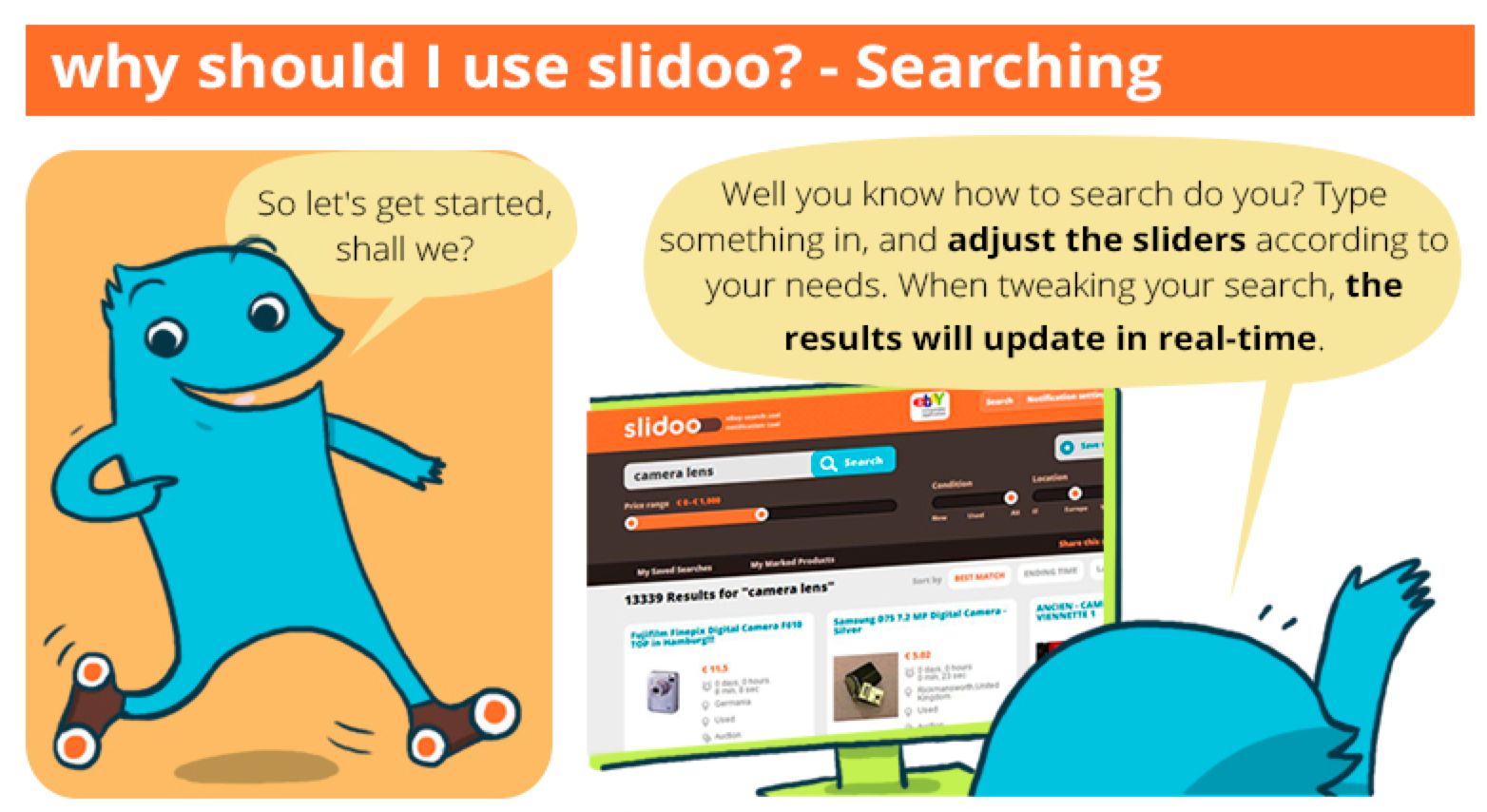 Click here to see the full Comic!
Almost three months ago I told you about my little new project named Slidoo.com. I did this because I wanted to have a reliable track of the stuff I search on eBay. I spent a lot of time on fixing bugs and speeding up the search. Now, if you want to know what Slidoo is and how it works I created this Cartoon How To: https://www.slidoo.com/page/how-it-works. I hope it's funny and clear enough to make you understand how it works!
I make you some examples of searches I saved to get notified on great ebay deals:
1) Nokton 25mm in Europe (Click here). Every couple of months few dealers from France or Poland have a Stock of new Nokton lenses for less than 650 Euro! That's why I saved this search to get notified when this happens.
2) Olympus 75mm f/1.8 lens in US (Click here). And once in while I also find some great new or near new Olympus lens for less than the regular price of $899.
3) Panasonic GH3 in USA (Click here). Hot in US because of the limited availability of the camera!
4) Refurbished E-M5 in Europe (Click here). Every time Olympus sell refurbished E-M5 I know it :)
Thanks for joining!!!
—
P.S.: Slidoo Amazon
Like on eBay we have direct access to the Amazon Database throught heir API. But we noticed plenty of bugs and inconsistent results and we are working to add our own filters and rules to fix that. It's quite a long work and I hope we can launch the Slidoo Amazon version in May