Japan: These are the most sold cameras in 2013.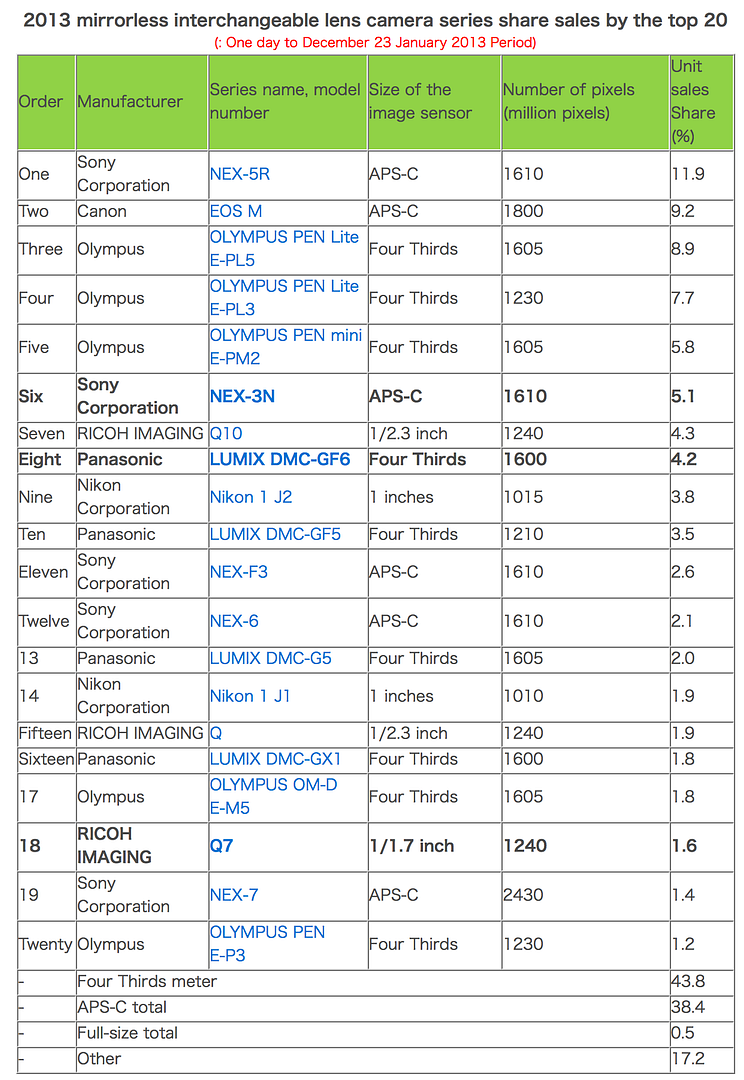 BCNranking publsihed the exact Japanese camera sales number for the whole 2013. Mirrorless interchangeable camera market share is 40% (DSLR has therefore 60%). Within the Mirrorless world Olympus takes the lead with 29.1% followed by Sony 26.4%, 14.2%, Panasonic, Ricoh imaging 9.8%, 9.34% Nikon, Canon 9.25 percent.
That said the Olympus E-M1 and the Panasonic GX7 and Gm1 have come to market very late. And at least in USA the Olympus E-M1 seems to sell very well according to Amazon US ranking (click here to see the list).
P:S:: New Years deal: Plenty of Gold Box deals on Tripods ongoing right now at Amazon US.