HOT!!! Also Carl Zeiss joins Micro Four Thirds!!!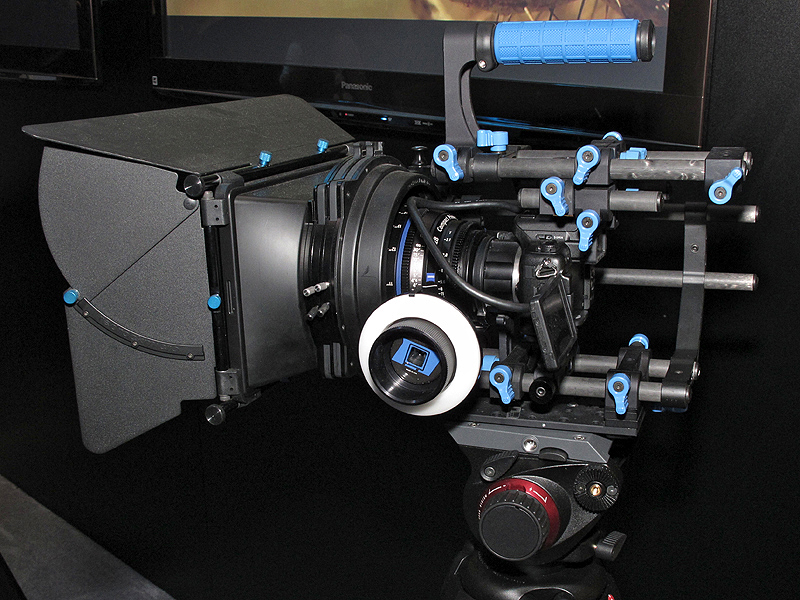 The Panasonic GH1 with Zeiss Cp+ lenses shown at Photokina 2010 (Thanks Terry!)
–
After Schneider Kreuznach also Carl Zeiss AG joins the Micro Four Thirds System Standard Group! This is not a surprise, Zeiss already announced months ago that they would add an exchangeable m43 mount for the compact Prime CP.2 lenses (Click here to read our article). Those lenses are very expensive $3.900 each at eBay (Click here). Two anonymous sources also told us that Zeiss is taking into consideration to make a Micro Four Thirds version of the current 15.5-45mm f/2.6 Zoom lens. The lens could be available by mid 2011 (But keep in mind that those are rumors from unknown sources!).
PRESS RELEASE:
"Announced jointly by Olympus Imaging Corp. (President : Masaharu Okubo) and Panasonic Corporation in 2008, the Micro Four Thirds System standard has rapidly grown in popularity. Now, support for the standard is expanding with the decision of Carl Zeiss AG to join the Micro Four Thirds System standard, and the company is releasing lenses compliant with the standard.
For more than 160 years, the lenses of Carl Zeiss AG have been defining the state-of-the-art in optical technology. Now, as Carl Zeiss AG joins the Micro Four Thirds System group, ZEISS HD Video lenses will be available to users of Micro Four Thirds cameras, contributing to a vastly expanded product line and enhancing the joys of digital imaging with the Micro Four Thirds System.
As the originator of the Four Thirds System and Micro Four Thirds System standards, Olympus Imaging Corp. will continue to develop and enhance the product lineup for both standards to meet the diverse needs of our customers."
As you see the press release clearly mentions "ZEISS HD Video lenses". It doesn't sound like they are going to make "normal" m43 lenses (would love to see some zm-lenses for m43!).
Links to:
– Press release: http://www.olympus-global.com/en/news/2011a/nr110207zeisse.html
– CP+ lenses at BHphoto
– ZM lenses at Amazon, B&H, Adorama, Olympus US store, FocusCamera, eBay
P.S: All good things come in three, so after Schneider and Zeiss…who is next?