GX1 X kit Gold box deal. E-M5 Firmware update no big deal :(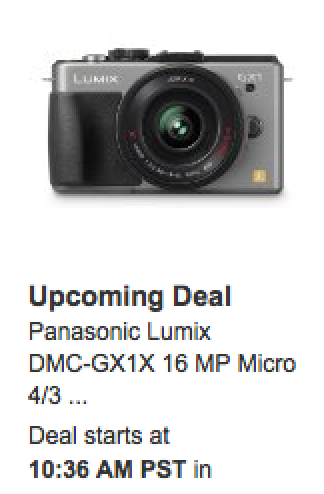 There is a Gold Box deal on the Silver GX1 and 14-42mm X kit at Amazon (Click here).
And that's the only big deal we had today as the December 14ht date for the E-m5 firmware release was wrong (P.S: it was a FT2 rumor from two unknown sources). So you see why you don't see so many FT2 rumors on that website :(
UPDATE: 43rumros reader Samuel shared an email he got form Olympus saying that "we are not thinking of updating the firmware for OM-D E-M5 at present."
—
Back to the GX1, there is also a new Camera Cover from Gariz (Click here to check out the three different versions for sale).