Gigapixel AI v6.1 has just been released and you save $20 for a limited time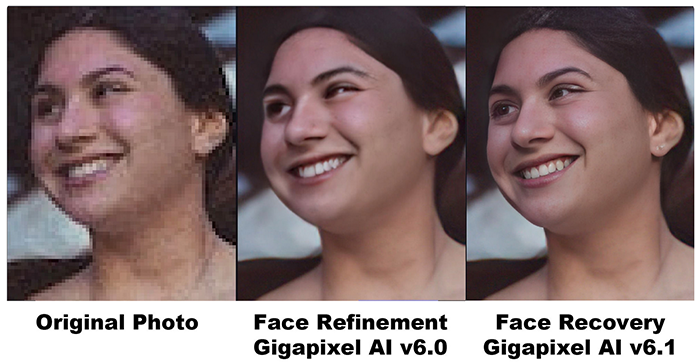 Topaz just announced the new Gigapixel AI 6.1. You can find the long detailed list of improvement on this blog post.The new key feature is the new face recovery mode!
Major Changes
New Face Recovery model – see post for details
Significantly faster processing on GTX 10, RTX 20, and RTX 30 series GPUs
Changes
Fixed black crop preview in large images
Improved wording of various tooltips/dialogs
Added slider to control face recovery strength
Improved blending around faces
And til June 2 you save 32 Dollars/Euro on the new software if you use the code "RUMOR" at checkout.
Reminder: You can use our checkout code "RUMOR" to get an additional 15% discount on all TOPAZ products (Click here) :